How the Chevy Logo Has Changed Over the Last Century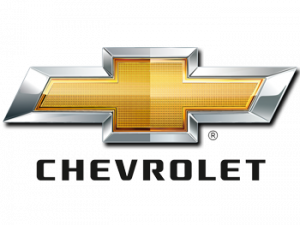 Chevrolet's bow tie logo has gone through many changes over the last century. It was originally introduced in 1913 and first seen on the 1914 Chevrolet H2 Royal Mail. There are many theories behind the design of this symbol.
The Story Behind the Bow Tie Cross
The Chevrolet Corporation believes that this famous bow tie symbol was inspired by a Paris hotel's wallpaper that caught the fancy of Chevy co-founder William Duret. However, Durant's family has other ideas. For instance, Durant's daughter says that the symbol came into existence through many sketches drawn by her father. She claims that he always drew on scraps of paper at the kitchen table.
Durant's wife has yet another version of this story. She believes that Durant was inspired by an ad in an Arkansas newspaper. The most likely story comes from Ken Kaufmann, a noted historian and editor. Kaufmann claims that the bow tie came from an ad in "The Atlanta Journal Constitution" that grabbed Durant's attention.
The Evolution of the Chevy Symbol
Although Chevy's symbol has maintained a consistent shape, the basic logo has undergone many changes over the last century. In 1911, the symbol was dark and had the word "Chevrolet" in bold lettering. 1936 saw a change in the font and background. In 1947, a dramatic adjustment was made. This bow tie was small and encircled by winglike additions. There were no letters present. 1955 saw another logo alteration. This time, the bow tie was in the middle of an elongated crest shape. By 1969, the Chevy symbol took on its modern appearance. From 1974 to 1982, the basic gold cross symbol was used on all vehicles in the brand. The shape was more defined in 1995, and 2004 brought more dimension. In 2013, the logo received extra texture.
Despite the numerous logo changes for the Chevy brand, it maintains its famous and original bow tie or cross shape. It is almost sure to have a future evolution as well. Hopefully, the Chevrolet Corporation will be around in another 100 years in order to articulate what the iconic logo has become.