Hollywood Celebrity Car Collectors – Frank Sinatra
Welcome to another edition of celebrity car collectors. In our most recent posts, we looked at some of Elvis' favorite rides and we also featured three of the coolest celebrity car collections.  Today we will feature some of the classic cars in Frank Sinatra's collection. Sinatra is well known for his voice; however, outside the singing arena, he was an avid car collector. Here is a look at some of his most prized possessions.
1955 Thunderbird
During the 1950s, Sinatra was enjoying great success with his musical and acting careers. His album "Songs from the Swingin' Lovers" was at the top of the charts, and he was swinging in his 1955 Thunderbird. This vehicle had style and power. On the outside, it escaped the clutter of extra chrome trim or two-tone paint. Under the hood, it had a 292 cid-version of the "Y-block" V8 engine. The car's power was estimated at 193 horsepower. Besides performance, the vehicle was built with comfortable luxury as well.
1962 Dual Ghia L6.4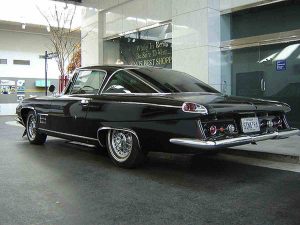 This Ghia was the second generation of Chrysler's semi-customs. Sinatra added this car to his collection after he acquired his own record label and starred in "The Manchurian Candidate." This car was extremely exclusive and designed primarily for the Hollywood rich and famous. Only 26 cars of this model were produced. One of the most famous trademarks of the Ghia L6.4 is the long, oval headlights. The long hood and chrome accents added to its style. Inside, special touches like a custom wood-rimmed steering wheel provided a striking appearance. Under the hood, a Chrysler 383 cubic-inch V8 engine provided 335 horsepower.
1969 Lamborghini Miura P400S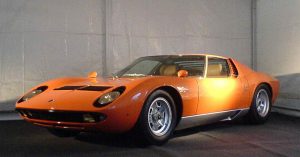 One of Sinatra's sportiest cars was his 1969 Lamborghini Miura. He purchased the vehicle during an unexpected visit to the Lamborghini factory. It was painted orange metallic, his favorite color, and trimmed with boar leather. The official dispatch date was Sinatra's 54th birthday. This car came with a V12 engine and provided 370 horsepower.
It appears Frank Sinatra's classic style carried over to his taste in vehicles. The above cars are just a few of the automobiles driven and chosen by the crooner. They are a testament to the glitz and glamour of Hollywood, especially during the 50s and 60s.