Hollywood – 1971 Pontiac LeMans from 'The French Connection'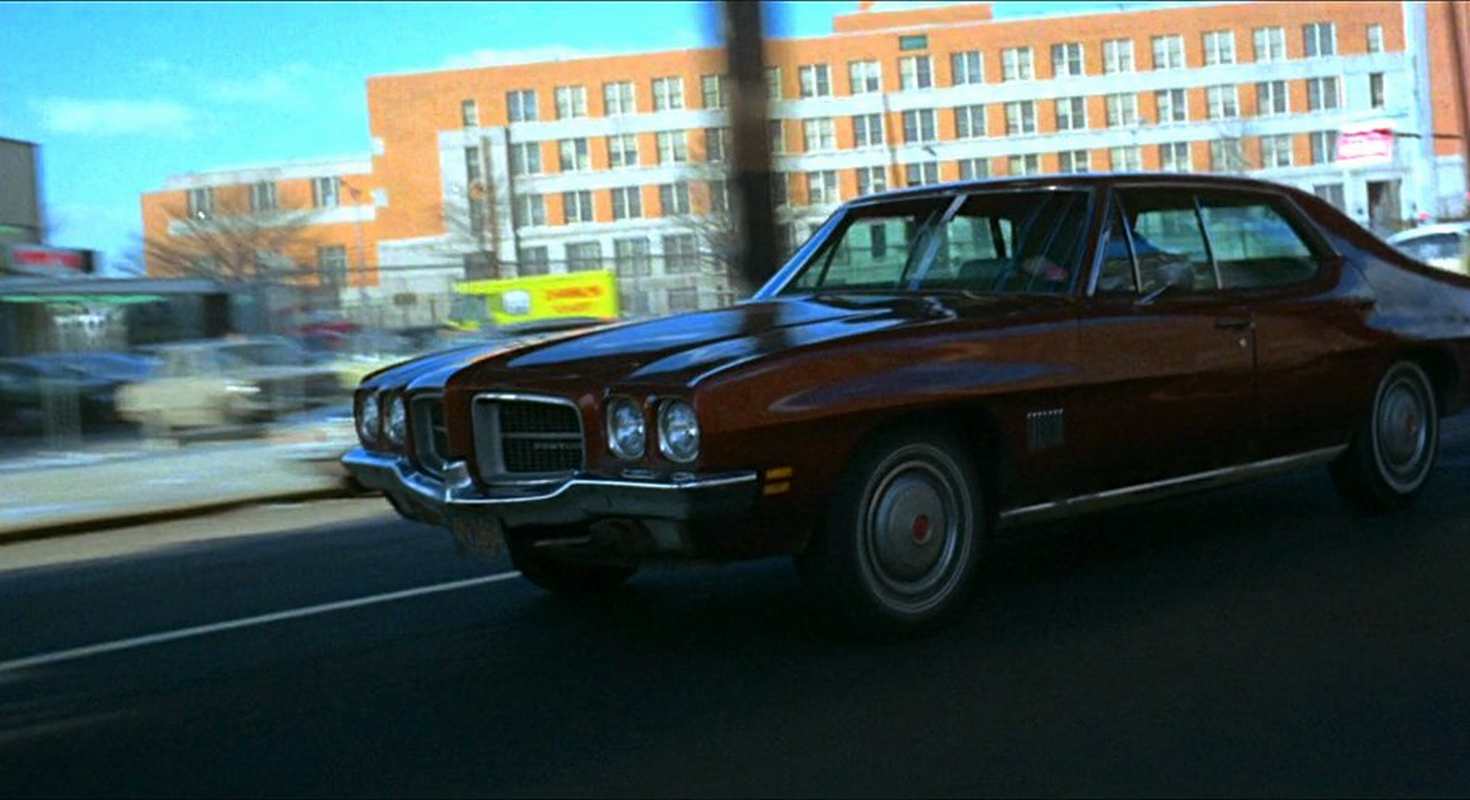 Welcome to our regular Wednesday feature "Classic Cars from Hollywood", where we feature classic cars from Movies and TV and introduce celebrities that collect classic and muscle cars. Recently we featured cars such as the 1975 Gran Torino from the TV show 'Starsky and Hutch' and the iconic Thunderbird from the movie 'Thelma and Louise'. Today we feature the 1971 Pontiac LeMans from the classic movie 'The French Connection'.
"The French Connection" was a massive success both at the box office and at the Oscars, winning "Best Picture." Based on real-life cops Eddie Egan and Sonny Grosso, the movie follows detectives "Popeye" Doyle (Gene Hackman) and Buddy Russo (Roy Scheider) hunt down a massive shipment of heroin. However, what stands out most is the chase scene at the end of the film.
The Scene from the 'The French Connection'
Popeye Doyle is chasing Pierre Nicoli on foot, but the suspect escapes by hopping onto an elevated train. Popeye commandeers a civilian's 1971 Le Mans sedan to pursue the train, driving the pedestrian automobile like he was playing "Grand Theft Auto." While weaving through traffic, he hits several cars and nearly runs over a baby carriage. Meanwhile, Pierre is threatening and shooting his way to the control cab to keep the train moving until the automatic braking system derails the train before it strikes a parked train car.
The Scene in Real Life
The chase scene was filmed in Brooklyn using the D-train line. It's true that the scene was filmed without a permit, but they had something almost as good: Egan and Grosso. The cops served as advisers for the film, and they still had a lot of connections in the NYPD, getting the department's support without having to go through official channels. Real MTA employees were used in the train scenes as the transit system required trained staff to operate the train during shooting. Despite the preparations, a local accidentally drove onto the shoot on his way to work and was struck by the Le Mans. The accident made it into the final cut.
Sharp-eyed viewers may notice several continuity errors during the chase.
Footage was reused to pad out the scene's length: The same movie theater shows up several times, while a school also makes several appearances with the car by it in both directions.
There are several shots of the pedals, clearly showing that the car is a manual. However, in windshield shots, Popeye is clearly driving an automatic, shifting only once to go into reverse.
The train switches between two models of cars and two rails. The center track of the D-line is only used for out-of-commission equipment, which is where the "stunt" footage was recorded, while some of the exterior shots were done using in-service trains.