Hand Sanitizer: How To Find A Trustworthy Option
Hand sanitizer is flying off the shelves as first responders, health professionals, and consumers look to protect themselves during the COVID-19 pandemic. The colossal demand has pushed hundreds of companies to start making their own batches to help buoy supply. But, like most products, all of them are not alike.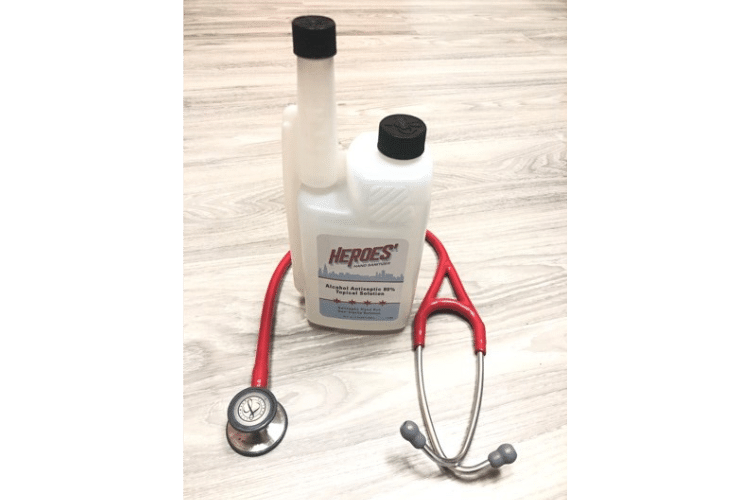 The World Health Organization has shared formulas for the production of approved hand rubs. That information allows companies, or even individuals, to produce hand sanitizer if they have access to the correct raw materials and production equipment.
The U.S. Department of Health & Human Services (HHS) declared a national health emergency on January 31, 2020. This proclamation allowed the Food & Drug Administration (FDA) to relax restrictions on who could produce and distribute alcohol-based hand sanitizers for consumer and health care personnel use. The FDA has issued guidance on what is recommended for the "temporary compounding of alcohol-based hand sanitizer products," and cites the WHO formula options as the preferred products.
Production & Packaging
There are four formulas in all, two that are ethanol-based and two that have isopropyl alcohol (IPA) as their main ingredient.
David Gutierrez, Research and Development Lab Manager at Gold Eagle Company, explains the differences have to do with evaporation rate, solvency, and odor.  "IPA dries faster and has a rubbing alcohol smell.  IPA also has a stronger solvency due to the three-carbon chain length and positioning of the alcohol.  Ethanol has a sweet smell and is easier on the skin." Gutierrez adds, "IPA dries faster than ethanol but does not smell as sweet as ethanol.  Ethanol lingers on the skin longer which allows for excellent dwell time and less defatting of the skin."
The WHO-recommended ethanol formulas must be 80% alcohol, which is almost 20% higher than the usual hand sanitizer formula, which is around 62%. So, this ethanol formula is a stronger cleaner than what you may have bought before the pandemic outbreak.
On top of the formula recommendations, the FDA guidelines on producing hand sanitizer also include crucial safety information involving:
Preparation technique
Solution type
Package seals
Label information
Providing a detailed list of guidelines makes sense if you're trying to get private companies to ramp up production of a badly needed product in a short amount of time. However, not everyone is following these same steps.
If you are shopping for a trustworthy antiseptic hand rub solution (hand sanitizer) make sure to look for hydrogen peroxide on the back label and an expiration date that is 30 days after production. The labels should also have this information visible:
There are four different labels for the four different formulas recommended by the FDA. Click on the PDF link below to find the others.
FDA PDF:
Policy for Temporary Compounding of Certain Alcohol-Based Hand Sanitizer Products During the Public Health Emergency
Labels that do not contain this information are not following the FDA packaging guidelines. Those products may be following the WHO formula and could be perfectly fine to use, however, the FDA recommends labeling products correctly for a reason, and it's the best way to make sure the product you are using is safe.
Enter HEROES' HAND SANITIZER
HEROES' Hand Sanitizer follows all WHO and FDA guidelines and is currently produced in 32oz bottles for hundreds of hand cleanings in a single package.
Our HEROES' Hand Sanitizer Alcohol Antiseptic 80% Topical Solution Antiseptic Hand Rub is labeled according to Appendix C of the FDA Temporary Policy PDF linked above.
However, with hundreds of companies, governments, and individuals looking to bottle these sanitizer formulas, the supply chain for these bottles, sprayers, caps, etc. has been disrupted.
The HEROES' formula and dedication to follow government guidelines will not change, but the physical bottle and delivery method may be different per order as needed.
Regardless of packaging, the HEROES' product stands out in a flooded marketplace where corners are being cut for speed instead of safety.
It's an issue the FDA is aware of, as it has asked consumers to report adverse effects of using one of these new hand sanitizers to its MedWatch Adverse Event Reporting program so the agency can review any products that did not follow the safety guidelines.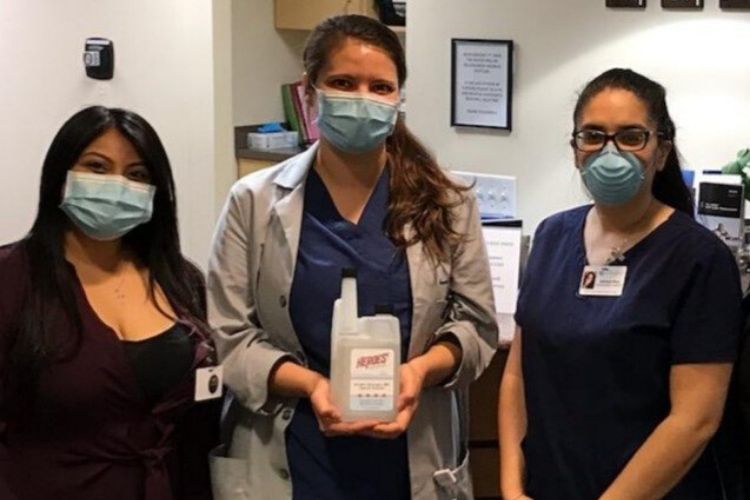 Knowing about what is and is not following the guidelines of international and federal health organizations can help you make the right decision when purchasing a hand sanitizer from a new producer.
HEROES' Hand Sanitizer is one of a handful of products that follow the right steps and is created with our frontline heroes, both in the Gold Eagle Company production plant and our medical professionals, in mind.
MORE INFO: