George Barris' Best TV And Movie Cars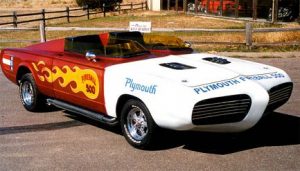 George Barris is well known for the cars he creates for movies and television shows. His cars are iconic and recognized by fans across the world. Here is a look at the best cars he ever made:
The Batmobile
Perhaps the most recognized vehicle created by Barris is the Batmobile. It was used in the live action show from 1966 to 1968. This car was based off the futuristic concept of a Lincoln by Ford Motor Company. George Barris acquired the vehicle and customized it in true superhero style. The vehicle's signature characteristic was the rocket thruster in the back.
Fireball 500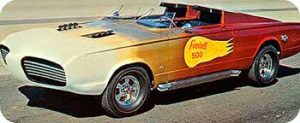 The fireball 500 car was seen in the movie that starred Fabian, Frankie Avalon and Annette Funicello. The base of the car was a 1966 Plymouth Barracuda. The signature characteristic of the fireball 500 was the dual cockpit. To give the car its luminous shine, four men spent six days applying "fireheat" lacquer.
Drag-U-La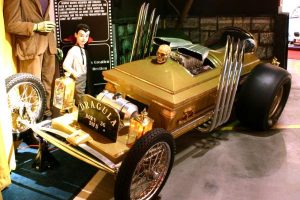 "The Munsters" was a hit television show in the 1960s. It revolved around a ghoulish family who drove equally spooky vehicles. Barris created Grandpa's Drag-U-La and the family's Koach. Drag-U-La was made using an authentic fiberglass coffin. It was also designed to perform in a drag race as well. The Mustang V8 engine could produce 350 horsepower. The Drag-U-La had two four-barrel carburetors that were mounted on a Mickey Thompson Ram-Thrust manifold, and the tires were also made to race. The exterior design fit perfectly into the show's theme. The hub caps had large spiders, organ pipes replaced the exhaust tubes, and there was a marble gravestone connected to the front.
Merris Beltone Concept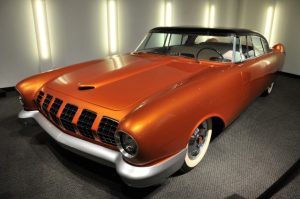 The Merris Beltone Concept was a 1955 Mercury D-528 that was used in a variety of movies, including "The Patsy" with Jerry Lewis. It was used as a gag car in this film. The car was filled with new technology and was the first to introduce a pillarless windshield and reverse-sloping retractable back window.
The above cars are just a sample of George Barris' talent. He managed to create numerous cars for television and movies. His vehicles are iconic and will always live as a part of American film history.