Fun Kitchen Gifts for Chefs at Any Skill Level
Just getting started in the kitchen
Maybe this person is a recent college grad or a friend who is deciding to try saving money by eating at home more. Either way, they need all the help they can get in the kitchen – and they're not ready for the advanced stuff.
Instant Pot
The cooking tool that has taken the internet by storm the last 2 years is perfect for beginners. It combines the functionality of a slow cooker, pressure cooker, rice cooker and more into a single device. Thanks to legions of fans, a quick google search of recipe names or ingredient combinations plus "instant pot" yields pages of battle-tested results.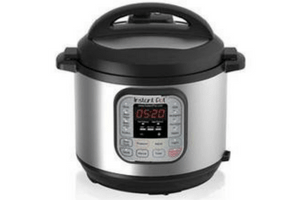 Food Scale
One of the hardest things for new cooks to get right is following recipes that call for measured amounts of things that are hard to measure. Liquids and powders are easy – but how many people really know what 6oz of chicken looks like? A simple food scale ensures that recipes come out right.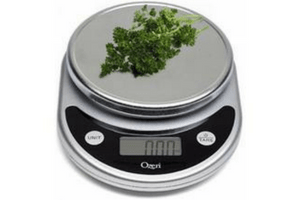 Instant-read Thermometer
When it comes to cooking meat, too little or too much is the difference between a winning entrée and calling for emergency take-out. An instant-read thermometer like this one ensures that everything is cooked just right.
Elevating your game
After mastering kitchen basics, most people want to start indulging their creative side and tackle more adventurous recipes. These gadgets and tools should allow them to do just that.
Sous-vide Immersion Cooker
Although the actual cooking process is easy with a sous-vide system, it's the flavor combinations and the finishing that really get cooking aficionados excited. Growing in popularity the last 5 years, sous vide is the shortest and easiest route to perfectly cooked seafood and poultry.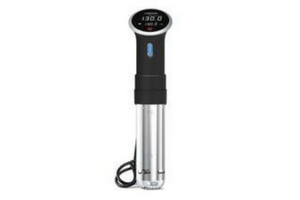 Handheld Immersion Blender
Upping your game to include homemade sauces is sort of like graduating from chef college, and an immersion blender is just the tool for the job.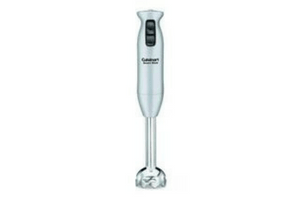 Spiralizer
Traditionalists might scoff at this tool which features various attachments to provide a number of shapes and sizes of cut, but while they're scoffing you can be enjoying delicious food! No need to shun simple advances in kitchen tech for the old-fashioned ways, let this tool finish your cutting prep in almost no time at all – and get on with the business of dinner!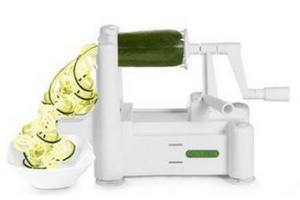 Get this person an HGTV special
If you know someone who's been cooking successfully for years, chances are they have everything they need. At least, they have everything they *think* they need. For seasoned chefs, a new tool is often the chance to branch out and discover new recipes and new techniques – allowing them to exercise their creativity once more.
Olive Oil Mister
A favorite for finishing dishes that need just a little extra umph.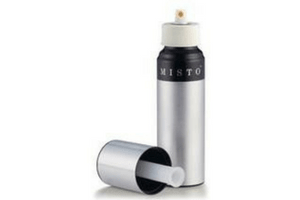 Marinade Injector
Instead of coating meats, the injector allows the flavor to penetrate and come from the inside out.
Himalayan Salt Plate & Recipe Book
An easy introduction to a time-honored Eastern way of preparing and enjoying classic dishes, complete with tips and instructions.
Please note: shopping on Amazon using the links from this page may result in TriNova receiving a referral commission. 
What kitchen gifts are on your list? Tell us in the comments!