Endless Summer Cruising
A bright and sunny day awaited Cool Rides Online Champ Curt Kimmel as he was preparing to head to Ocean City, Md for the Endless Summer Cruisin' event. The champ was representing Gold Eagle Products/CRO at the Ocean City Convention Center for the next four days. Wednesday is the vendors load in day; that is when all the vendors set up their booths to show and/or sell their wares. After Curt set the Gold Eagle booth up, he detailed his 2001 Patriotic PT Cruiser with his 303® Detailing Products; 303® Quick Wax to provide the shine and 303® Aerospace Protectant to enhance the interior. Now, he was ready for the 37th Annual Hot Rod and Custom Show to begin.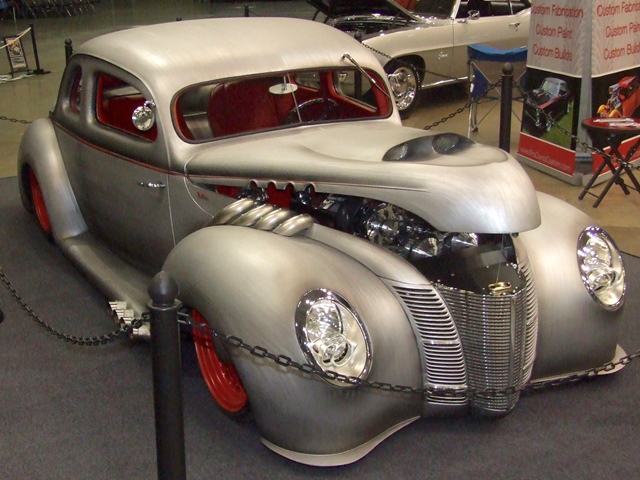 Thursdays, traditionally, are a slow day for this show. Before the doors opened, Curt checked out all the custom cars and trucks that were vying for honors and attention. There were three cars by builder Mike Heim, of Quality Custom Rides; a 1933 Plymouth PC Sedan, a 1968 Ford Mustang, and a 1967, 12-cylinder, Camaro, that was debuted at SEMA last year. All three of these cars were beautiful. Curt even met the owners of the '33 Plymouth at a show in Timonium, Maryland last year. There was also a custom 1960 Ford Thunderbird that was built by Ed Denkenberger II. The champ witnessed this beauty take a "Best of Show" trophy a few weeks ago in Delaware. The show in Ocean City was this car's third appearance. There were several 1930s and '40s era Hot Rods, several muscle cars, and as a treat the "Ecto-1A" and "Ecto 2016" vehicles from both "Ghost Buster" movies made their appearance.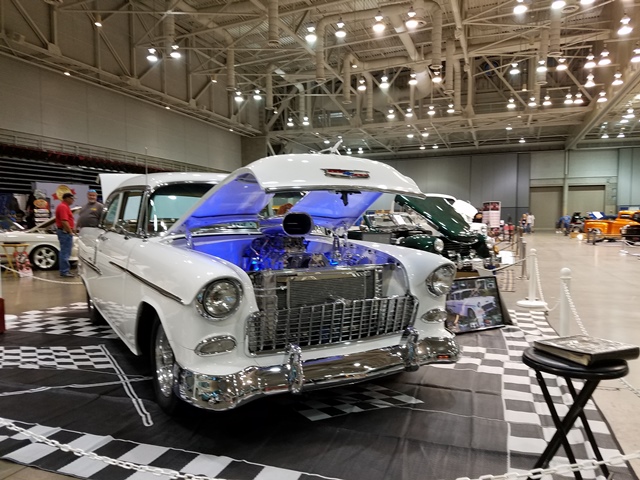 Curt re-connected with several people that he has met at these and other car shows. The afternoon foot traffic picked up as more and more people arrived in Ocean City for the weekend. That provided opportunities for Curt to talk about Cool Rides Online and 303 products.
Every morning starts off with a parade of vehicles down the Ocean City Boardwalk. Cars and trucks start lining up before the sun comes up. Spectators watch from benches or their rooms to catch a glimpse as the cars drive by. Beautiful rides were lining the streets as Curt made his way to the Convention Center. The celebrity on Friday and Saturday at the OCCC was Ernie Hudson, of "Ghost Busters". Ernie was available for autographs and photo opportunities. A "Ghost Buster" crew was also on hand to instruct small "ghostbusters" how to make their own "slime".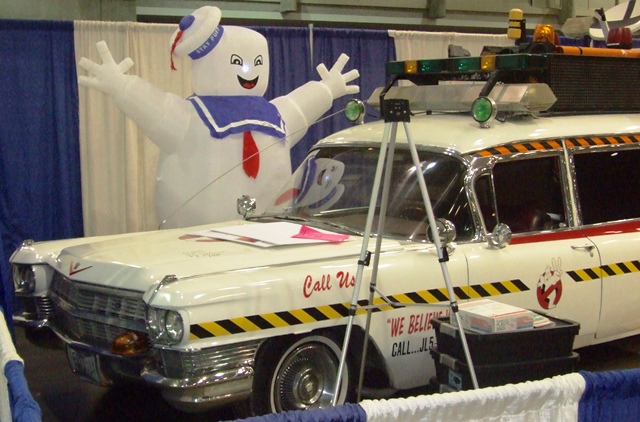 Saturday was the final day of the Hot Rod & Custom Show in the Convention Center. The Champ noticed that the number of people milling around increased with more people stopping by the booth to obtain samples and learn more about Cool Rides Online. Ernie Hudson was back signing autographs and posing for photos. The PT Cruiser also attracted attention to the booth. People were interested in the patriotic theme and unaware of some of the modifications that can be done on it. Express Auctions conducted a Car Auction on the second level of the Convention Center. All makes and models were available for the right price.
As the 37th Annual Hot Rod & Custom Car Show came to a close, it was another success for Gold Eagle. Hundreds more people were given samples of 303 Aerospace Protectant, several returned for more samples, and hundreds learned about Cool Rides Online. The 1960 Custom Ford Thunderbird previously mentioned walked away with the "Best of Show" trophy. Looking forward to next year!