Doobby's Taxiola from "Planes, Trains and Automobiles"
Mention "John Hughes" and "car" together in a sentence, and the first thing that springs to mind is probably the Ferrari from "Ferris Bueller's Day Off." However, the director was able to use a far less austere car to establish the key relationship in "Planes, Trains and Automobiles."
"Planes, Trains and Automobiles" – The Movie
This 1987 comedy classic puts Steve Martin and John Candy together on an adventure that could be described as half "80 Days Around the World" and half buddy cop movie. Between an overly long meeting and bad weather, marketing executive Neal Page (Martin) misses his flight home to Chicago. He ends up paired with Del Griffith (Candy), shower curtain ring salesman and loudmouth, as he attempts to get home by Thanksgiving using any means necessary.
The Scene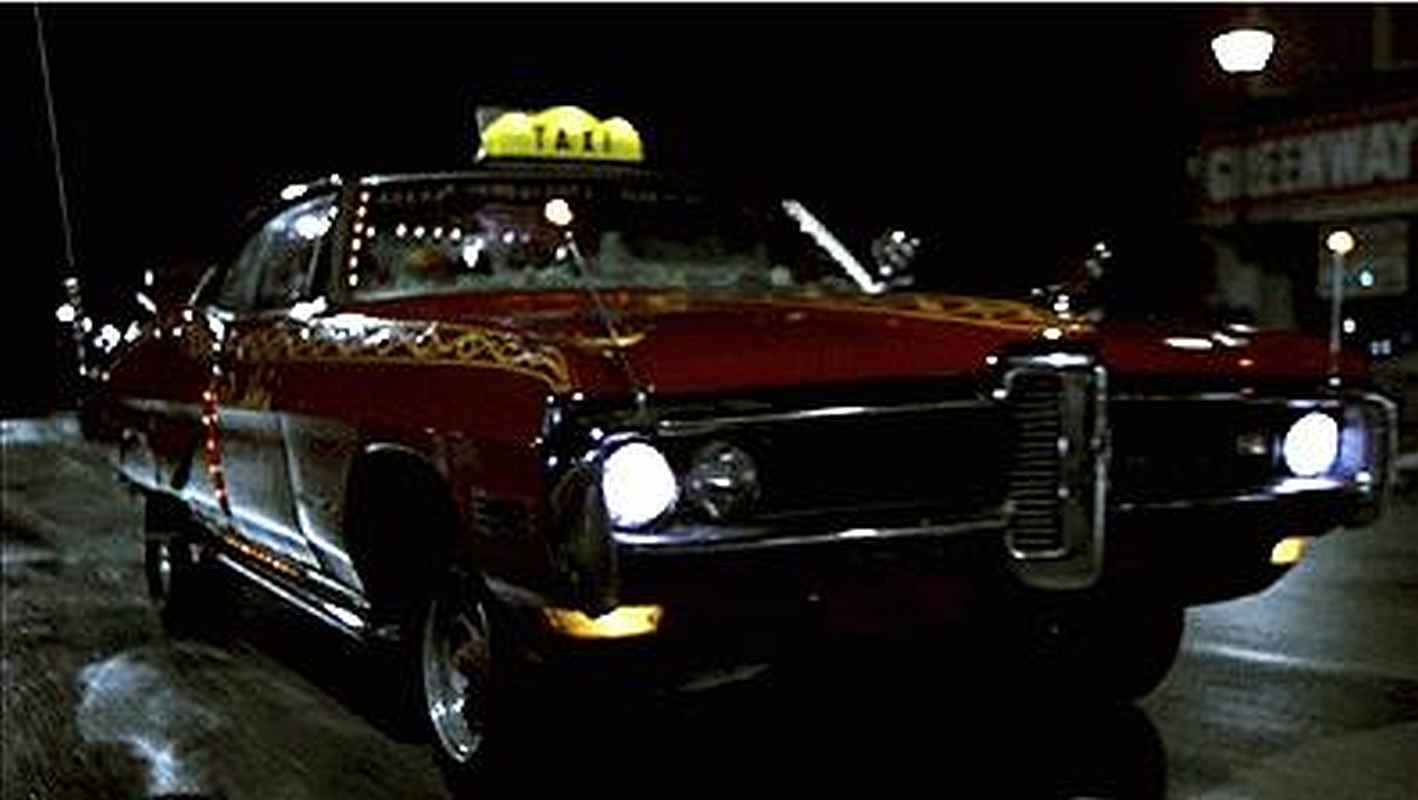 When Neil finds out all the hotel rooms have been booked up by stranded travelers, Del tells him that he knows the manager of the Braidwood Inn and can get a room. He offers Neil the chance to stay with him if he covers the cab fare.
The two men find themselves riding in Doobie's Taxiola. Doobie takes them on the "scenic route" through Wichita despite it being the middle of the night. This annoys Neil, but Del excuses it as Doobie's pride for his town. When they arrive, the car lowers itself onto the ground with hydraulics.
Although the cab ride is only in about a minute of the film, this scene firmly establishes Neil's pessimism and Del's optimism, the two driving forces throughout the movie.
Dooby's Taxiola – The Car
Doobie himself may look a little rough, but it's the establishing shots of the scene showing his car that hint at the experience Neil and Del are in for while in Wichita. The character's name may be spelled "Doobie" in the credits, but the custom gold on red paint job has "Doobby" spelled out on the doors. This 1968 Bonneville sedan is shown to have light strips running along the doors and the windshield, a personalized license plate that says "Wolf," a light-up devil's head shifter, cut-outs of pin-up girls all over the interior and dozens of rubber ducks hanging from every window. Leopard print seats and an amp with a big equalizer display round out the package.
Despite interest in movie cars and a whopping $230,000 paid for a Ferrari replica used in "Ferris Bueller's Day Off," this car has yet to show up on the market.