Dodge, Chevy or Ford: Which Brand Has the Best Pickup Truck Today?
America invented the pickup truck, and it remains a powerful symbol of the uniquely American qualities of rugged individuality and self-sufficiency. Japanese manufacturers have made great strides in understanding American pickup buyers, and it's reflected in the much-improved products they now produce, but the only full-size pickup wars that matters continue to be fought by the big three: the Dodge Ram 1500, the Chevrolet Silverado 1500 and the Ford F150. They're all very good trucks. However, which is best?
Dodge Ram 1500
Whether it's in basic work truck mode or dressed to the nines, the Ram 1500 provides a smooth ride. Throw in comfortable seats, storage galore, and several capable engines, and it's a more than worthy competitor. Although the well-rounded Ram 1500 finishes third in this comparison, it is not a sign of weakness but a testament to the two trucks that beat it out.
Chevy Silverado 1500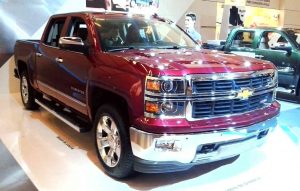 The bow-tie clad Silverado continues to do what it's always done best. Its steering is precise, and it handles more like a car than a big truck. At the top end of the lineup, the Silverado is more like an executive office on wheels than a utilitarian work truck. On the down side, despite the fact it was largely redone for 2014, the Silverado's exterior appearance bears a strong resemblance to its predecessor's.
Ford F150
Ford took the competition up another notch with the introduction of the 2015 F150. What is its secret weapon? Aluminum. Its advantages are clear. The use of aluminum in the body and the bed significantly reduce weight and increase fuel economy. Is it still tough? Ford touts the aluminum it uses as "military grade," and the frame is still made of steel for strength and durability. Given the positive early results, many industry experts predict the use of aluminum will alter the way the entire industry designs and builds both cars and trucks, which is no small feat.
For those interested in a full-size, American-made pickup and aren't yet tethered to one brand, hopefully, this objective comparison is helpful. The bottom line is that the best-selling vehicle in America for as long as anyone can remember, the Ford F-150, seamlessly blends futuristic technology and traditional toughness in ways that once again put it on top. Game on.