Concours d'Elegance: Pebble Beach Classic Car Show
August marks the end of Summer but welcomes the 69th Pebble Beach Concours d'Elegance, the ultimate finale of Monterey Car Week. This prestigious annual event features a classic car show along with charitable auctions and other fun activities. From Bugatis to Ferraris and everything in between, proud owners will showcase their prewar and postwar cars. Of all auto shows, this is definitely not one that you'll want to miss as it draws thousands of visitors and has raised more than $23 million.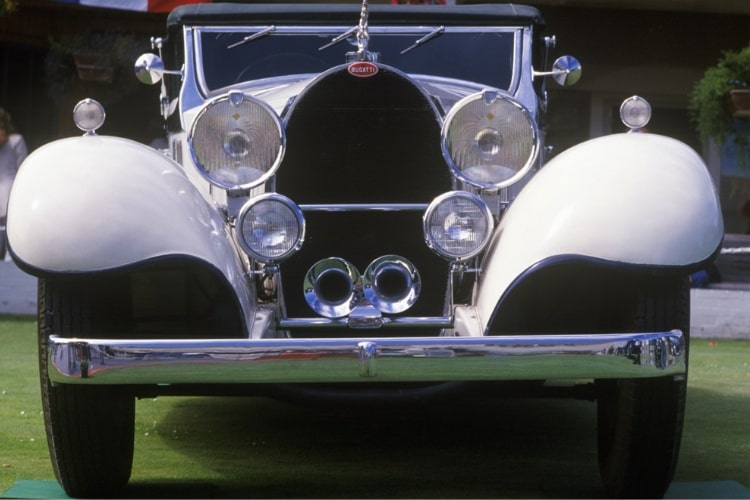 What is the Pebble Beach Concours d'Elegance?
Concours d'Elegance is French and means "a competition of elegance." The annual Pebble Beach auto show is just that and so much more. Its history dates back to 1950 when the first Pebble Beach Concours d'Elegance auto show was held along with the first Pebble Beach Road Race. Dozens of classic car owners showed their prewar-era cars, postwar-era cars and MGs with a 1950 Edwards R-26 Special Sport Roadster taking first place as Best in Show. From that point on, this event was put on every year. Today, the Concours d'Elegance, touted as a "not a contest of speed, but of elegance," has grown to become the top-ranked car show if it's kind. In addition to the auto competition, the event includes auctions, charity raffles, food and other activities that can be enjoyed by your entire family.
When and Where Does It Take Place?
The Concours d'Elegance happens as part of a string of activities that go on all week in the Monterey, California area. This year, the Pebble Beach car show will be held on Sunday, August 18, 2019, at the Lodge at Pebble Beach. The classic cars will be on display along with other activities from 10:30 am to 5:00 pm CST. There are many options for places to stay in the Monterey and Pebble Beach area. If you love cars, then you're going to want to stay all week long. This will ensure that you experience exotic cars all around town. If you can find accommodation along Hwy 1, that's even better!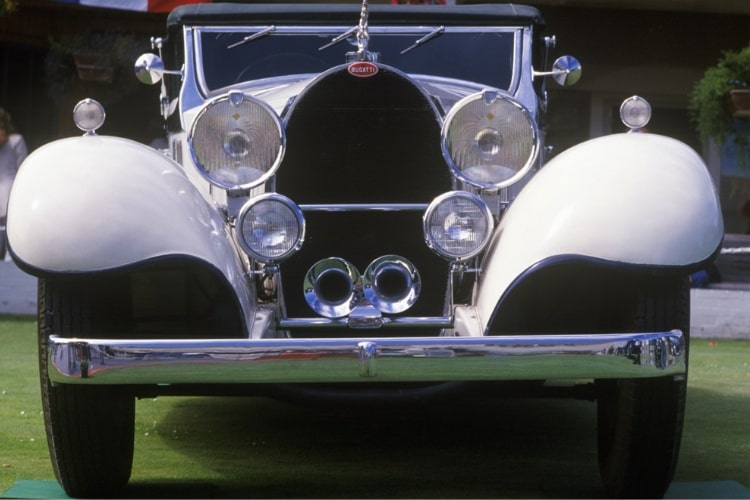 What Sorts of Cars will You See?
Car restorers, collectors and enthusiasts from around the world gather together to share in a common interest. The categories of cars displayed will show excellence creativity, speed, preservation and ingenuity. In addition to the classics from collectors, you'll see dream cars, racing cars and manufacturers' concept cars on display. This year's Concours d'Elegance will feature the following special classes of cars:
Bentley Centennial
Zagato Centennial
Bugatti Type 59 and Touring
Historic Hot Rod Cover Cars
And More…
How Can You Attend?
The Monterey weekly events and car show is a public event that's open to anyone. You'll find a mix of people from the general public to the rich and famous. Celebrities like Jay Leno, who's known for collection cars, have attended and shown their classic cars. Car enthusiasts from around the world flock to get a glimpse of this rare auto collection. It's truly a beauty pageant of sorts that will leave your jaw hanging. Many of the week's event can be attended without a fee. However, car show tickets can be bought online and range in price starting from $375 for general admission tickets. Children under 12 years of age are free. If you're looking for a VIP experience, then you may opt for the Club d'Elegance, Patron's Patio or Chairman's Hospitality tickets. These include VIP seating in reserved areas, VIP parking passes, complimentary buffets and more. Some VIP tickets have a limited availability or are already sold out, so get yours as soon as possible.
If you're an automobile enthusiast interested in collecting and detailing cars, then you may already have heard about this car show. It's a great place to meet those with similar interests and get tips on car detailing or preparing for your own car show. Don't forget to mark your calendars, purchase tickets and plan your trip for the event you won't want to miss. For more information, check out the Pebble Beach Concourse d'Elegance visitor guide.