Classic Tuesdays – 1967 Chevrolet Chevelle 327 CI 4 Speed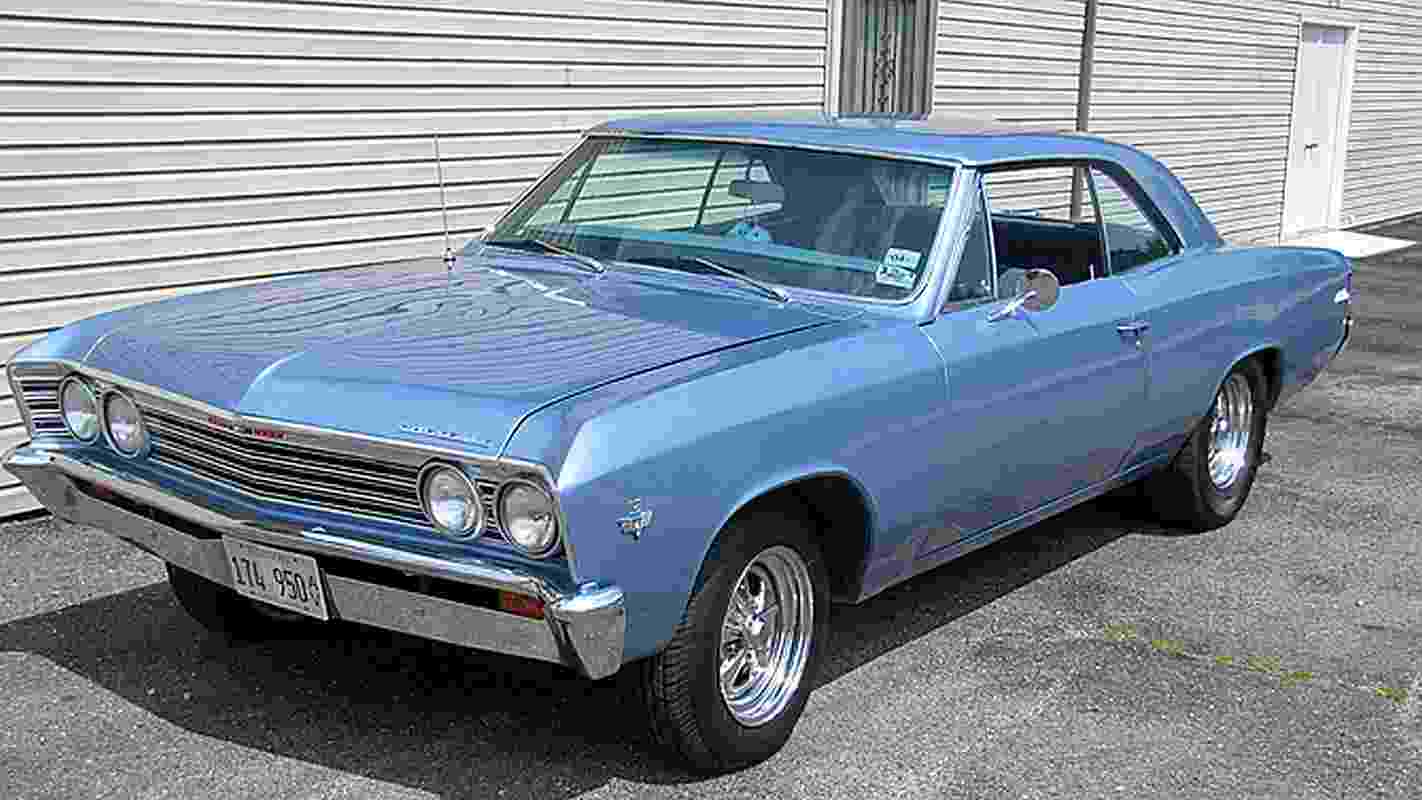 The small block 1967 Chevrolet Chevelle 327 CI 4-speed looked rather benign compared to the big muscle cars of its day. However, the combination of a somewhat lighter chassis, the powerful V8 engine and a four-speed manual transmission proved to be surprisingly formidable. The small block V8 certainly succeeded in taking on its big-block competitors, thanks in part to its superior weight-power ratio. Some of the big mid-60s Hemi muscle cars could outrace the Chevelle 327 CI, but the margin of victory was usually less than several car lengths.
1967 Chevelle – High-performance Powertrain
The 327 cu-in (5.4 L) small block L79 engine was the most powerful one offered in the 1967 Chevelle. There was a standard 275-hp version and an upgraded 350-hp version. The latter was offered only with a four-speed manual transmission.  For the 1967 model year, Chevy lowered the horsepower rating to 325, even though the L79 engine was identical to the one sold the previous year. In the mid-60s, there was a trend among manufacturers to actually understate horsepower, largely to keep insurance premiums down.
The Chevelle's Impressive Acceleration
The powertrain was designed for acceleration and speed, and it delivered. From 2,400 to 5,800 rpm, the 327 Chevelle was a real rocket, thanks in part to its ability to generate up to 355 lb-ft of mid-range torque. The Chevelle 327 CI could scamper from a standing start to 60 mph in under seven seconds, and it could complete the quarter-mile in under 15 seconds. Because of its power beyond 5,000 rpm, the Chevelle 327 CI could leave many a competitor in the dust.
Fast Car for the Money
In 1967, 4,048 Chevelles were ordered with the L79 engine. A buyer could get one of these fast street machines for about $3,000. Some considered the L79 engine used in the Chevelle to be the very best of the 1960s small blocks. Chevrolet expressed its confidence in the engine by also using it in the Corvette. In either car, it provided for a really cool ride.