Celebrity Car Collectors – Michael Jordan
Welcome to this week's edition of Celebrity Car Collectors. In recent posts we featured celebrities such as. Nicolas Cage, Frank Sinatra and Elvis. Today we feature basketball legend Michael Jordan.
Jordan, has been retired for some time. Part of his attention has been turned to car collecting. Over the last few years, he has managed to drive some beautiful vehicles.
1992 Ferrari Testarossa 512TR
Toward the end of Testarossa production, the 512TR was introduced. The 512TR has a 4.9-liter Ferrari Colombo F-12 engine. It has the power to reach zero to 60 mph in 4.9 seconds with a maximum speed of 195 mph. As an answer to the complaints of Testarossa's gearshifting, this car was given a single-plate clutch with sliding ball bearings. Steering is quick and responsive with a new shock system as well. The engine and gearbox were repositioned to improve the center of gravity. When new, this car came with a price of $212,160.
2005 Mercedes CL65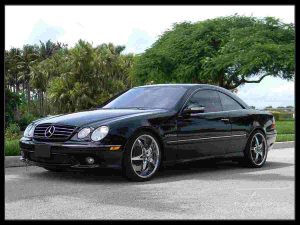 The 2005 Mercedes CL65 is one of the most powerful cars in Michael Jordan's collection. It contains a 6.0-liter V12 engine with a pair of turbochargers. It produces 604 horsepower and is estimated to go from zero to 60 in 4.2 seconds. To balance the handling, AMG equipped the CL65 with a five-speed transmission, touch soft shift manual controls and sophisticated electronic stability control.
The entire car boasts excess luxury. AMG has taken an elegant everyday driver and stretched its limits. It is one of the most impressive cars in Jordan's collection.
2009 Aston Martin DB9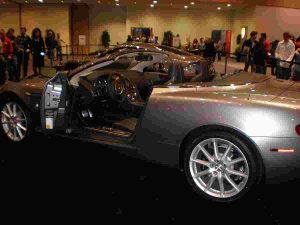 Jordan's 2009 Aston Martin DB9 stands out from the crowd. Its stunning exterior provides a sexy appearance and is offset by what is under the hood. The 6.0-liter V12 engine provides 470 horsepower. It has an estimated max speed of 190 mph and can go from zero to 60 in 4.6 seconds. Inside, the car is lined with fine leather and wood around many modern electronics. With a price of over $200,000 when new, it is a car not normally found on the highway.
Michael Jordan certainly has good taste in automobiles. It seems he cruises around in cars that match his cool demeanor. Most auto enthusiasts would agree all the money he made playing basketball is being put to good use.