Celebrity Car Collectors – Elvis' Favorite Cars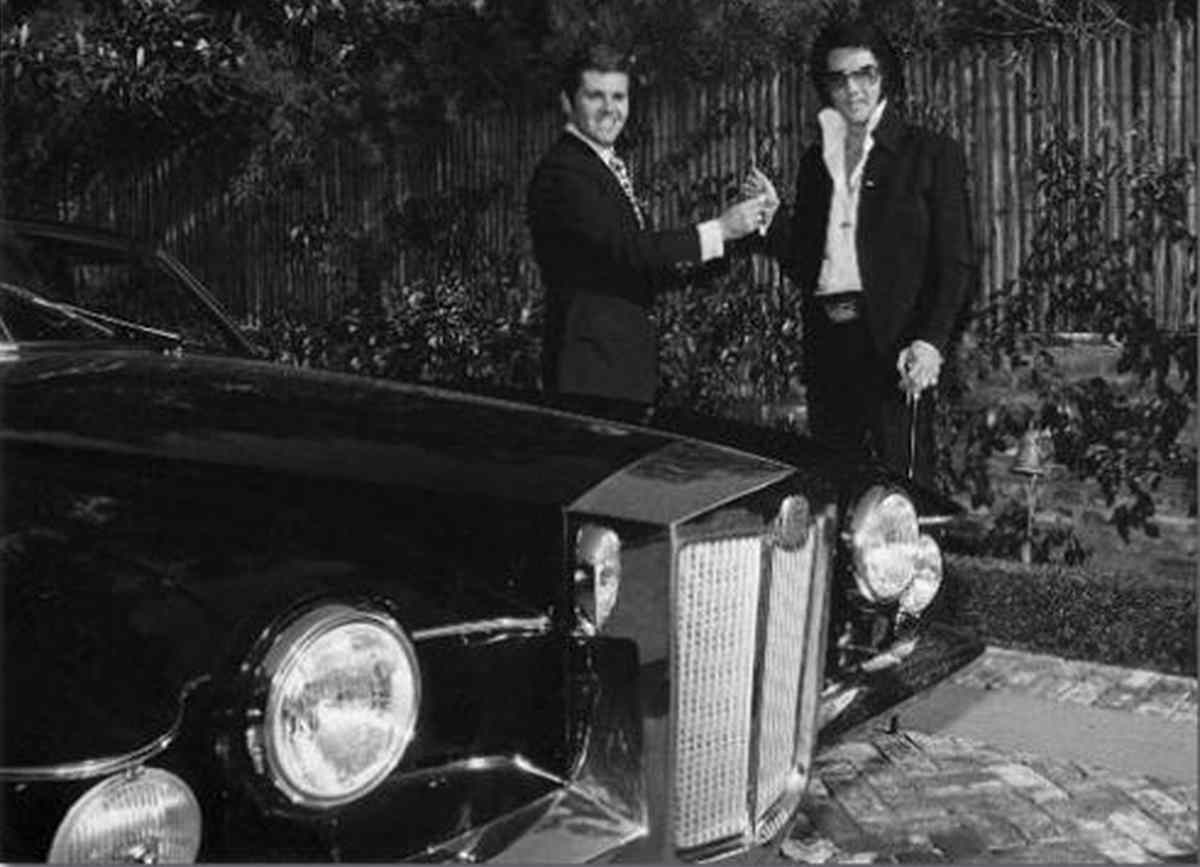 Welcome to this week's edition of Celebrity Car Collectors. In recent posts we features such celebrity collectors like Shaquille O'Neal, Wyclef Jean and our most recent look at "What's in Jay Leno's Garage". Today we look back at the a celebrity famous for purchasing luxury vehicles. And he own quite a few of them.
Elvis Presley was famous for his Cadillacs and this Stutz Blackhawks. Here are 3 of Elvis' favorite cars from his collection.
Elvis' Stutz Blackhawks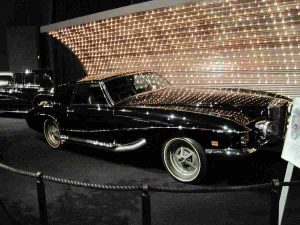 Elvis managed to purchase the first one of these vehicles ever sold in the United States. He actually bought one of the first production models. This was the car that Elvis actually drove. In fact the last two pictures of Elvis show him driving his 1973 black Stutz Blackhawk through the gates of Graceland. This car was built on with Pontiac Grand Prix hardware and used a V-8, 7.5-liter engine that generated about 425 hp and a GM TH400 automatic transmission. The car reached 60 mph in 8.3 seconds. This coupe came with twin bucket seats and an interior made out of polished English burl wood. The seats were red leather and the carpet was made out of lamb wool. All moldings and bezels in the car were finished in 24-karat gold.
Cadillac Fleetwood Eldorado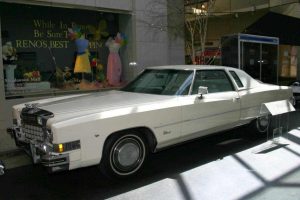 Elvis often bought Cadillacs throughout his life. One of his favorite models in the 70s was the Eldorado. If you visit the National Automobile Museum in Reno, Nev., you can see the Cadillac he gifted to his karate professor. This model has a collector's hood ornament and full leather interior. His band also traveled in these cars. The Eldorado featured a V-8 with a three-speed automatic transmission boasting a top speed of 118 mph. The car reached 60 mph in 10.3 seconds with its 235-hp engine.
Elvis' Pink Cadillac
Elvis bought this car for his mother and it is still at the Presley estate in Memphis. This car was a gray 1955 Fleetwood Series 60 that he bought to replace the original pink Cad that had burned earlier that year. The car was painted in Elvis rose, a color designed for Elvis by a neighbor. The band toured in this car in 1955 and 56 and then the car was given to Elvis' mother. She never drove, but Elvis and others would take her out in her car. Once black, the roof was painted white to complement the pink color of the car. Elvis kept this car after his mother died, and the car is often pulled out of storage and parked in front of Graceland during VIP and promotional visits and photo sessions. This model debuted a rear trunk release. The automatic came with a V-8, 6.0-liter engine that produced about 250 hp.