What Can You Clean with 303 4-in-1 Metal Polish?
No matter what your preferred style is when it comes to home décor, you likely have lots of metal around the house—and it's probably not as gleaming as you'd like. The same goes for your car, as every vehicle has metal parts that need to be polished once in a while. That's why you need 303 4-in-1 Metal Polish. This cleaner is versatile enough to use on a variety of metal items in your home and car, and it's easy to use. Here's how it works and what kind of surface to use it on.
What Does This Polish Do for Metal?
The point of this product is to clean, polish, seal, and restore the metal you apply it to. So if you have some metal that looks a little dull, rubbing this product on it will restore its original luster so it shines. It can even remove any rust or corrosion on metal surfaces, and can prevent the metal from getting scratched in the future. Basically, if you want the metal around your home and car to look more polished and get the protection it needs, you need 303 4-in-1 Metal Polish.
What Surfaces Should You Use This Metal Polish On?
This product is safe for all kinds of metal. That includes chrome, nickel, copper, stainless steel, silver, gold, brass, aluminum, diamond plate, magnesium, and more. As long as the surface isn't painted, powder coated, or clear coated, it's safe to use for polishing metal on your car or around the house.
So what types of metals do most people use this polish on? It's most popular for shining up car wheels. So if your hubcaps or rims are looking a little dull or corroded lately, apply the 303 4-in-1 Metal Polish to the surface to get instant results. You can also apply it to any other metal parts of your car, both inside and outside, including window trim.
But you can also use this product around the house. For example, it's great for shining up shower and sink faucets. It can also brighten up and remove corrosion from the following metal items that you might have in the kitchen or bathroom:
Shower curtain rods
Towel bars
Cabinet knobs and pulls
Mirror frames
Bathtub plugs
Basically, if it's made of metal and not looking as shiny as you'd like lately, you can use this polish on it. And this product is even gentle enough to use on jewelry. If you have a gold or silver ring, necklace, earrings, or any other metal item that looks a little dull, this polish will brighten it up within minutes.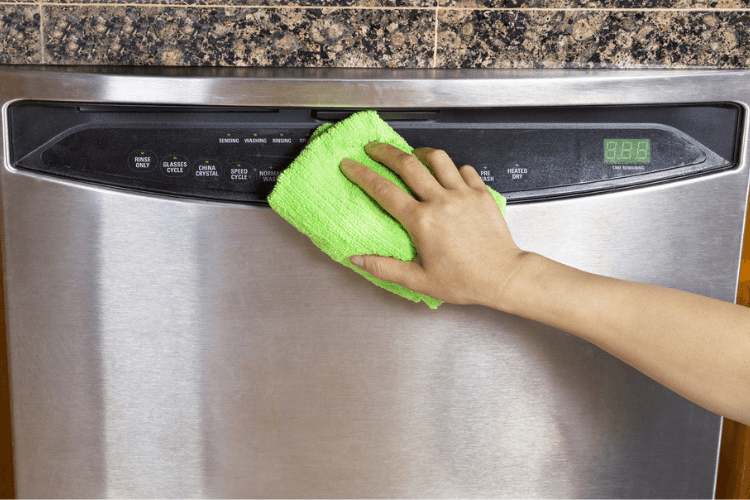 How to Use 303 4-in-1 Metal Polish
So now that you know the many uses this product has for your belongings, it's time to learn how to use it. Luckily, this part is easy! Start by shaking the bottle well. Then hold a microfiber towel or brush under the bottle opening, and squeeze some of the polish onto it.
Rub the towel or brush on the metal surface you want to treat, and let it sit for about two minutes until it dries. The surface should look slightly hazy as the polish dries on it. Then take a clean towel and buff the polish off.
You can re-apply the product as often as you need until you get the shine you're hoping for. Just keep in mind that the 303 4-in-1 Metal Polish leaves a protective layer that can prevent blemishes and scratches in the metal in the future, so you shouldn't need to apply it often at all to get the brighter, cleaner surface you're looking for!