Best Classic Car Shows in The Country
When a person loves classic cars, there are many different shows that display a variety of interesting automobiles. No matter where a person lives, there are some great classic car shows all over the country. Here are some of the top ones here in the United States:
Pebble Beach Concours d'Elegance
This classic car show is the world's main event for those who love not only cars but the entire automotive industry. It is held each year in Pebble Beach, California, on the third week of August. It is the climax of Monterey Automobile Week, which includes all sorts of automotive exhibits, races, and other events. This event is split into various sections: a fundraiser, auction, and social event. It includes the most valuable and rare classic cars around. To participate, a person must be invited. Judges will base rulings on the style, history, and restoration of each vehicle. When a car wins, it will mean great prestige.
Wells Motor Company Car Show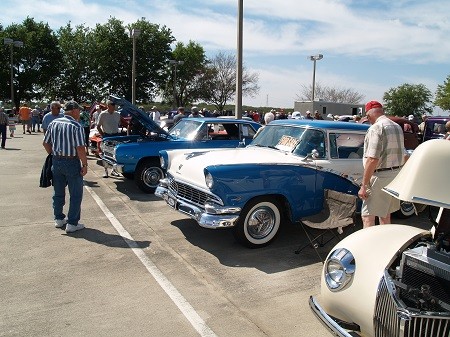 Wells Motor Company Car Show in Avon Park, FL, hosts an annual Classics and Customs Car Show on behalf of Wells Motor Company, the only Jeep, Chrysler, and Dodge dealer in the area. It is a chance for everyone to get a glimpse of more than 150 classic cars in all makes and models. Unlike other events, this show is free for attendees and registered vehicles.
Along with this car show, a town nearby called Sebring, FL, is famous for its SVRA Vintage Classic held at the Sebring International Raceway. There are many entertaining races throughout the weekend, but there are also numerous classic cars on display. For example, last year there was a special Corvette celebration that had many classics lining the lots.
AACA Eastern Regional Fall Meet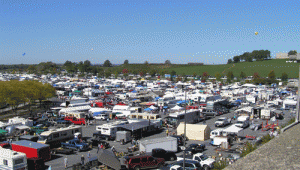 The first weekend in October, the AACA heads to Hershey, PA, for a fall meet. This event is considered one of the biggest antique car shows and flea markets in the country. There is space for over 1,000 cars and more than 9,000 flea market vendors. People come from all over to get a chance to enjoy some great classic cars. It is always an ideal place to uncover some unusual and rare car parts as well.
There are some great classic car shows all over the country. The above examples are just a few of the best places to get a firsthand look at some rare automobiles. If a person has a classic car or enjoys seeing this type of vehicle, these shows will offer wonderful opportunities.