Awesome 1923 Ford T Bucket
By Andy Snell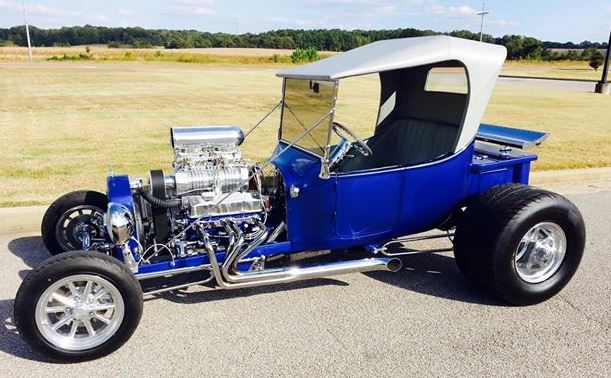 Please tell us a little bit about yourself:
I am 59 and have been very fond of all things motorized since a young age. My favorites are cars, motorcycles, and airplanes but everything else is not far behind. I enjoy going to car shows, cruise-ins and drag races. I like building cars and am thankful that I can do most everything myself except upholstery. It is very cool to me that there are so many different vehicles out there, old and new. There truly is "something for everyone ".
How did you first learn about Cool Rides Online?
I learned about Cool Rides Online from Facebook posts.
What Cool Rides do you currently own?
I own a 1923 Ford T Bucket and a 1934 Ford Tudor sedan (in progress).
Now tell us a little about your favorite Cool Ride; what makes it special?
It is a 1923 Ford T Bucket. 355 Chevy engine with a b&m blower and 600 holleys. It is a full roller motor. Around 550 horsepower. 700r4 transmission and 9″ ford rear end. There are a lot of custom made stainless and aluminum parts on the car. The bottom is just as detailed as the top. It took 4 1/2 years to build.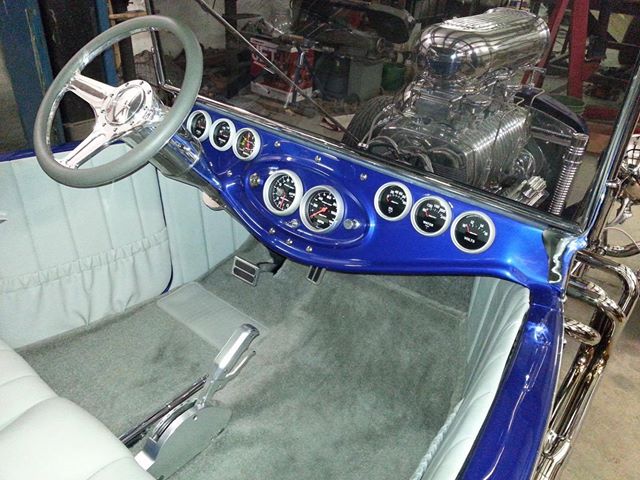 What's next for your Cool Ride? Planning additional work for it or maybe a special trip/cruise?
The car is complete except maybe some pinstripes or graphics later. I am entering the car show at our local Super Chevy event soon. Also attending other shows and cruise ins in my area.
What's your favorite memory involving your Cool Ride?
Since it was just completed recently, I would say entering a show at Sam's Town Casino with about 1,000 other vehicles.
What was the most difficult modification you've completed on any of your Cool Rides?
Modifying the 1934 Ford frame for the front suspension. It has mostly hand built component.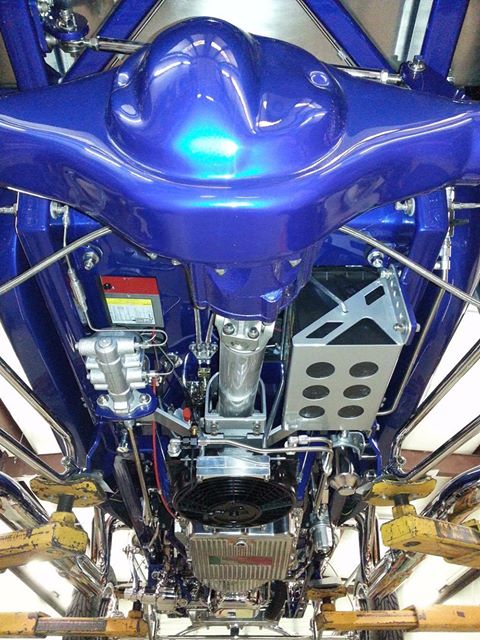 What is your dream car to own if money was not an issue?
Bugatti Veyron
Taking care of collector vehicles is not easy. Do you have any special tips on how to take care of your Cool Ride?
In storage…keep it dry. I use a fan to circulate air under and around my cars. I don't cover my cars. Out of storage = plenty of wax and aluminum polish.
Is there anything else you'd like the Cool Rides Online members to know about you?
I'm just a person that really likes to look at and admire other people's creativity on motor vehicles. Some of the stuff you see is amazing!!