Dream Cars vs. Real Cars
If you could drive your dream car, what would it be?
Picture yourself with the windows down, music up and hands gripping the steering wheel. There's nothing but open road in front of you. When you step on the gas, do you hear the growl of a Ford Mustang, or feel the smooth and quick acceleration of a Tesla Model S? We surveyed 2,000 people to find out what type of dream car they imagine themselves driving. Here's what we found.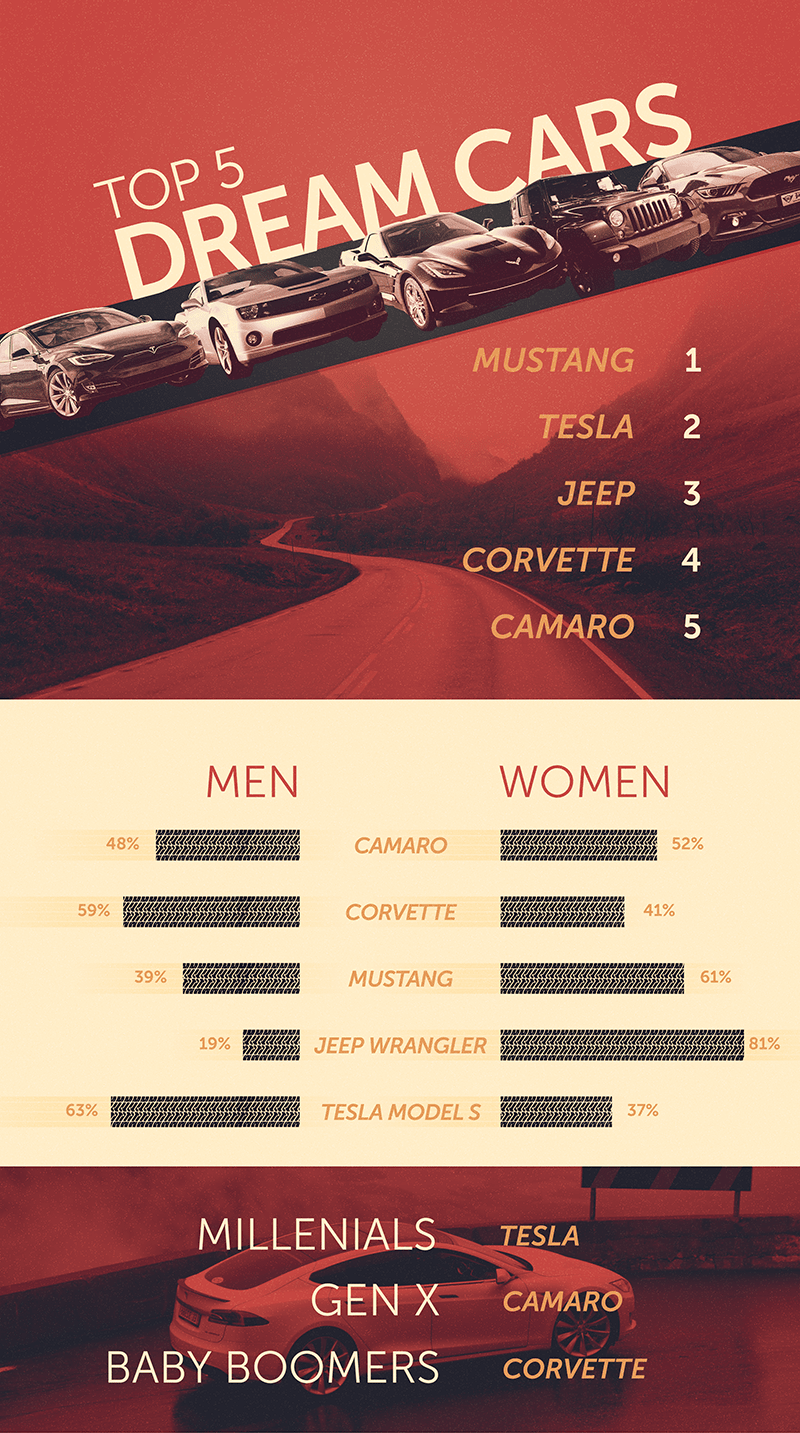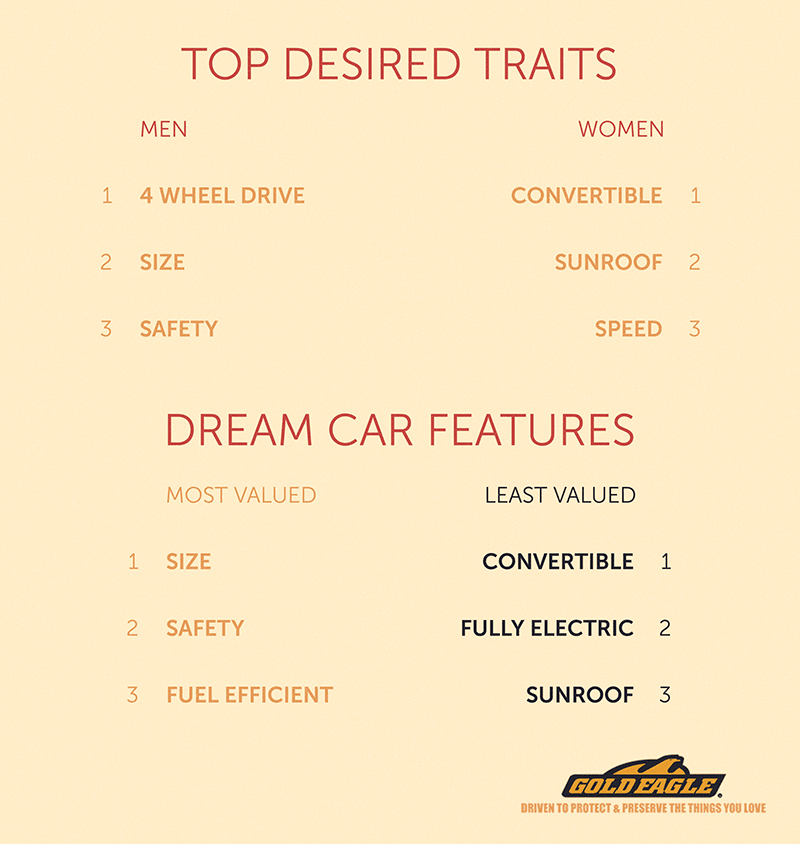 When it comes to dream car preferences, men and women vary quite a bit. For instance, a Jeep Wrangler is the least popular among men but the most popular among women. Most men picture themselves behind the wheel of a Tesla Model S.
Not only is Elon Musk's Tesla the most popular among men, but it's also the most popular dream car pick for all of the northeast, southwest and West Coast. Both the midwest and southeast would rather be driving a Mustang.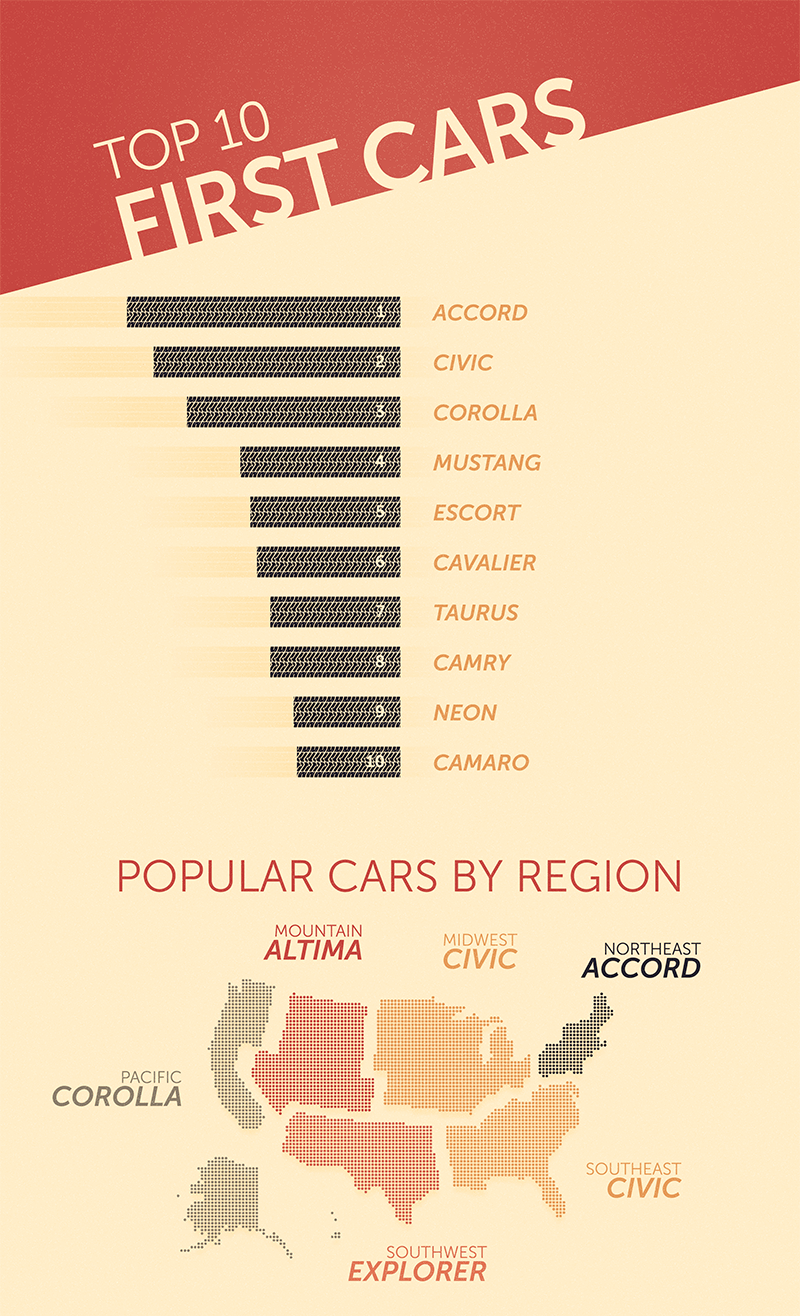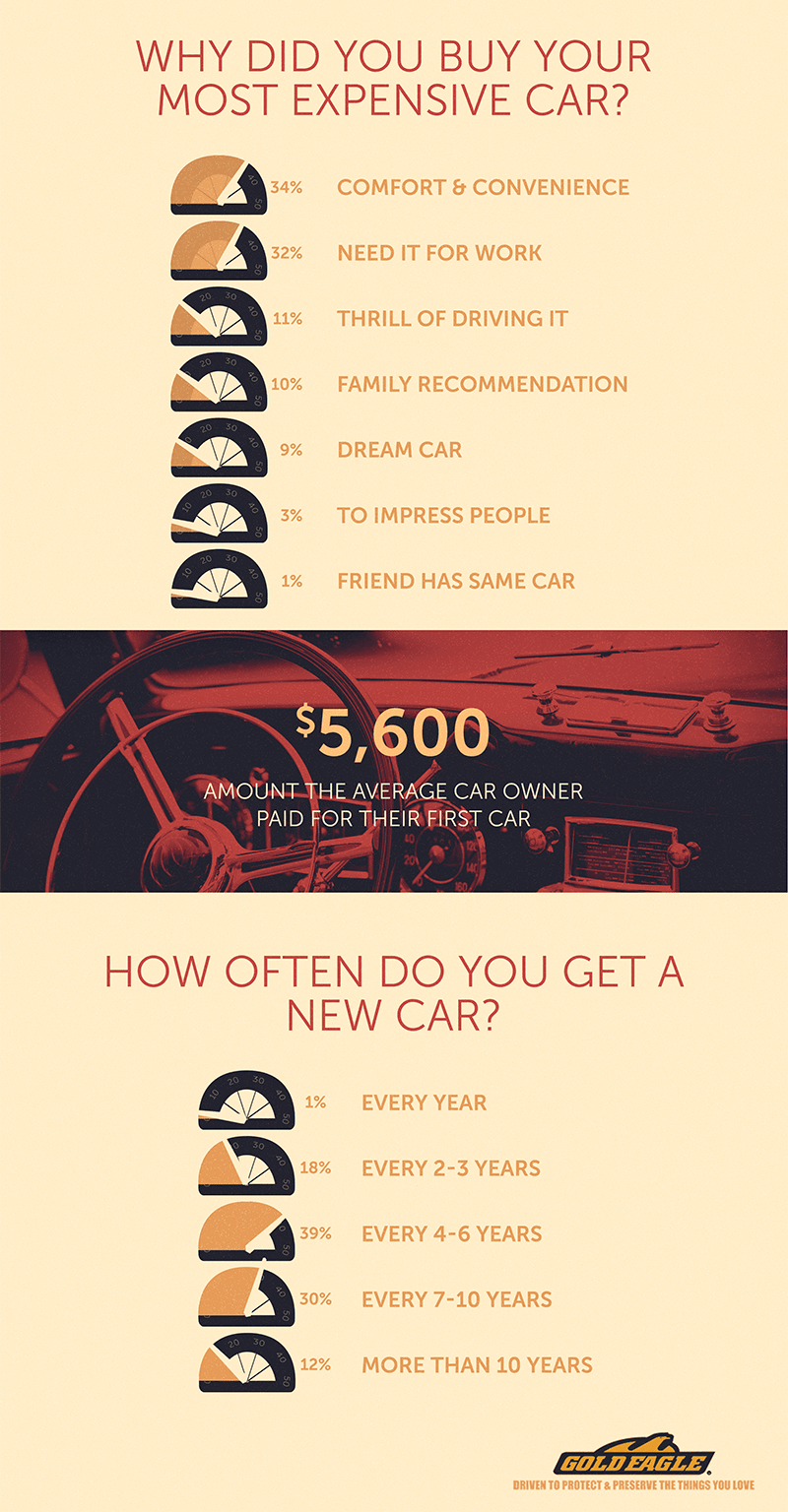 Most of us would have gladly taken any of those dream cars as a first car, but the reality is that first cars aren't quite as sexy. The top 10 first cars include models like Accord, Civic, Corolla, Escort, Cavalier, Taurus, Camry and Neon. The average price tag of those first cars was $5,600.
Surprisingly, dream car winners Mustang and Camaro also made the top 10 first cars list at number 4 and number 10, respectively. (We're guessing they were the popular kids in high school).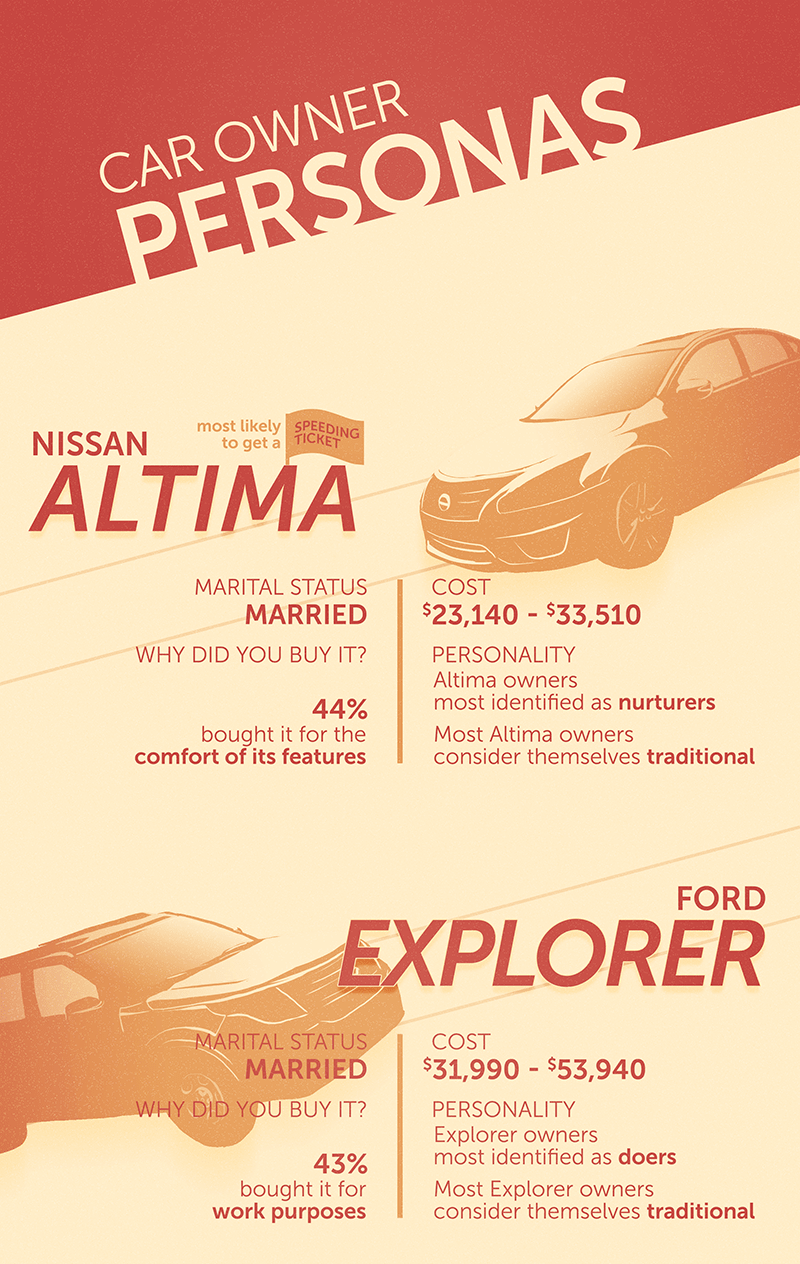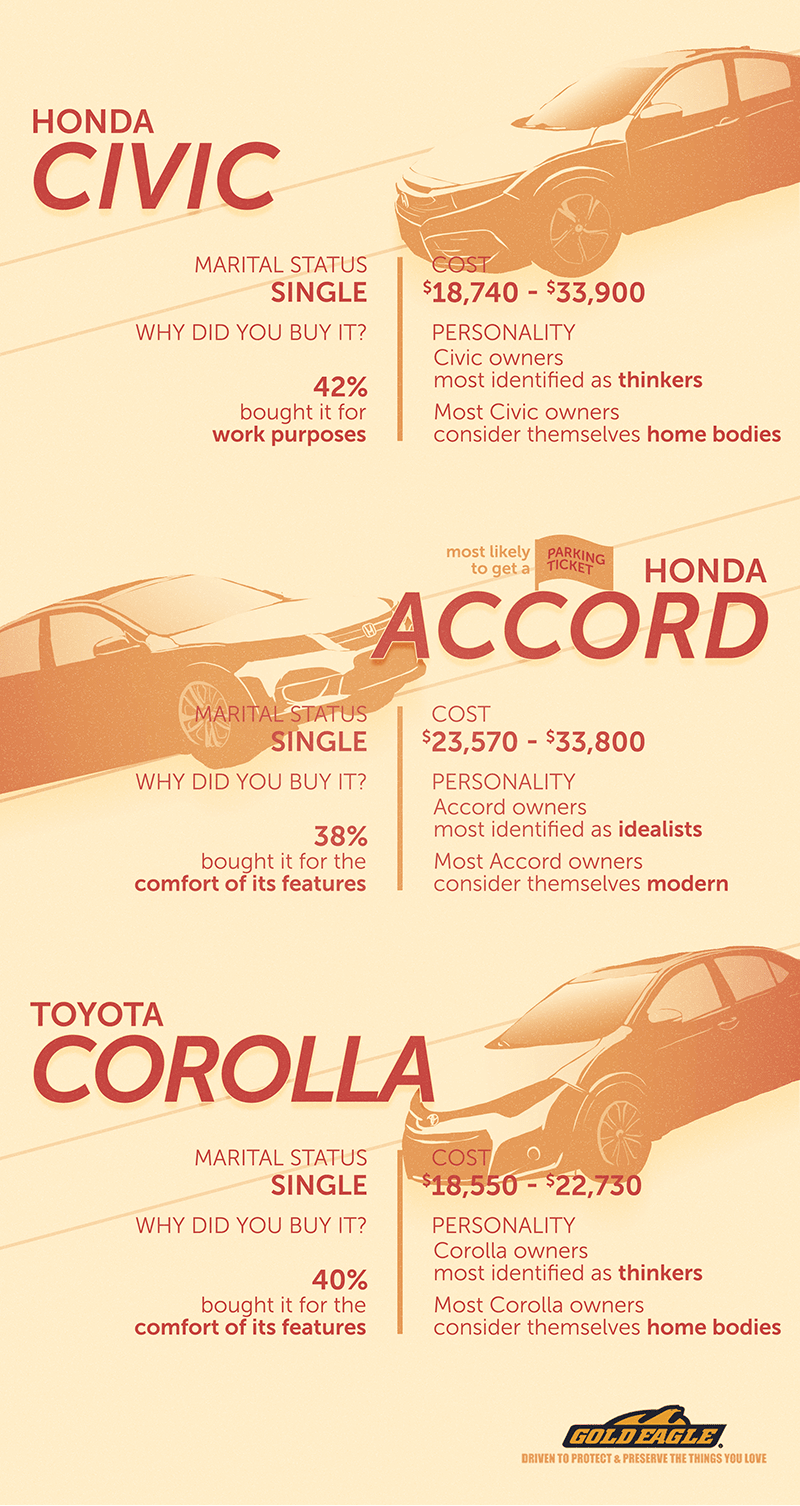 What type of car are people driving right now? Honda Civic is the most popular in the midwest and the southeast, while the Honda Accord reigns supreme in the northeast. On the West Coast, Toyota Corolla owns the road. In the southwest, you're most likely to see a Ford Explorer.
In terms of how often people are buying a new car, 39 percent said they wait 4-6 years before getting a new set of wheels, but it's probably a little longer than that if you're the owner of the car of your dreams!
For information on car maintenance, products and tips, click here.