A Comparison of NASCAR and Formula 1 Engines: Pushrod Muscle vs High-Revving Finesse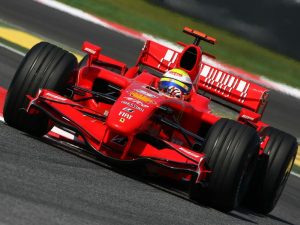 F1 has a reputation for bringing the latest in racing technology to tackle monster road courses, but many race fans find the races boring because there's rarely any passing. NASCAR is known for high speeds that push aerodynamics to the forefront of driving strategy, but the series' overhead valve engines and four speed transmissions are a relic of a past age. With such different approaches to racing, their engines couldn't be further apart.
Or are they? While one series may have high-RPM turbocharged engines and the other traditional OHV V8s, these engines have a surprising amount of similarities.
Formula 1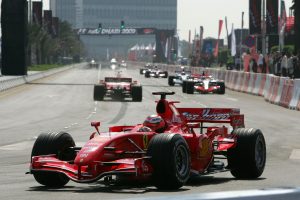 F1 was originally a no-holds-barred competition bringing the absolute best in automotive technology. Unfortunately, this approach became too expensive for many manufacturers to be competitive, leading the regulating body to impose restrictions. For the 2014 season, F1 is switching to 1.6 liter turbocharged V6s producing around 600 brake horsepower. This is 150 hp less than the outgoing V8s, but the difference is made up using energy recovering systems that add 160 bhp for up to 33 seconds per lap.
NASCAR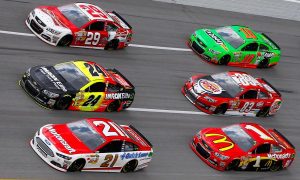 NASCAR has gradually moved away from using modified production cars to specially built vehicles that provide the safety and stability necessary to allow speeds upwards of 230 mph.
The overhead valve 5.8 liter V8s used in these cars is a long way from classic designs. Aluminum blocks, titanium valves and hundreds of hours of precise machining give these engines the power and durability to withstand endurance races. To keep speed in check, certain tracks require intake restrictor plates on the intake, reducing output from 850 to as little as 400 hp.
Although kept basically low tech to make entry affordable to smaller teams, electronic controls have made their way in via fuel injection. This has brought with it real time data, letting mechanics get the same information F1 car mechanics have depended on for years.
One Goal, Two Approaches
The engines of these two series are two sides of the same coin. NASCAR has moved up from production cars and F1 down from unlimited performance, creating two series that use powerplants built around rules that keep costs in check. Output for both powertrains is about the same, and they both use the latest in testing and machining techniques. They even share some of the same suppliers as McLaren helps with NASCAR's fuel injection and Champion providing F1 with spark plugs.