5 Top Safety Tips for the Holidays
How can you keep you, your family, and your belongings safe this holiday season? It is best to be prepared for common safety issues, as well as the unexpected. When you have done your planning well, it's easier to enjoy your holidays.
If you plan to travel a long distance, you need to also pay attention to vehicle safety and risk factors. Doing what you can, like vehicle maintenance before setting off, will help you be more confident in the case of an emergency in a new environment.
Here are five safety tips for the upcoming holidays:
1. Prep your vehicle properly
The main things you need to check before a big holiday road trip are:
Gas tank
Tire tread
Air pressure
Functioning brakes
Engine oil
Working lights, including floodlights
Battery life
Packed first-aid-kit
Spare tire
Make a checklist with all of these details, plus anything else you will want to consider in regards to car safety with your family and friends.
2. Choose the Safer–Not the Quicker–Route
Consider weather conditions and potential roadblocks when planning your holiday. Will there be extra traffic on certain highways to where you are headed? Make sure your Google Maps and driving apps are all updated with the latest GPS signals and traffic information.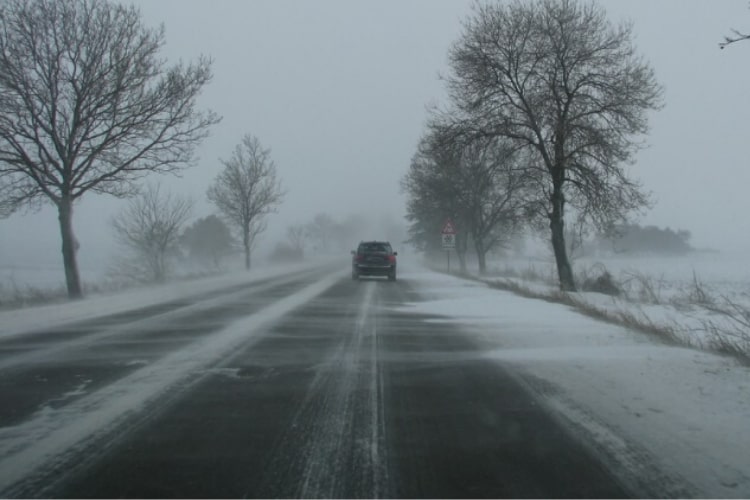 If you are driving to an entirely new country, plan to have an adequate signal or internet service when you get there. Sometimes, the lack of an internet connection means you could miss out on important traffic updates.
3. Give Yourself Enough Time
Don't create an itinerary that is too packed between activities. The holiday season is a potential season for traffic and road-related accidents. You want to give yourself time between activities, just in case things do not go as planned.
Depending on where you are headed, an average of an extra hour between your itinerary list points is ideal.
4. Avoid Drinking and Driving at All Costs
Drinking during the holiday season is not the problem: driving while under the influence is. Make sure you have a designated driver who does consume alcoholic beverages at the holiday parties. But if you cannot arrange this, then use a pick service instead to get you to your next destination–or home–safely.
Walking home after a heavy evening of drinking may sound like a good idea, but it's not always the best Make sure that if you are going to walk dimly-lit streets at night, that you go with someone, or walk in groups. There is more safety in numbers!
5. Carpool when going with other families
This makes it easier for you to switch drivers. In case you get tired during long drives, you know that there are other alert drivers around to do shifts. You can also save on gas and emissions by carpooling. Other adults can help tend to fussy or carsick kids, keeping the driver's mind distraction-free and alert on long drives.
Don't Forget to Enjoy the Holidays!
Remember: the holidays are a wonderful time to bond with your friends and loved ones. Don't take all the joy out of the event by being unprepared. Ensure that your winter maintenance and prep is covered.