3 Wildest Paint Jobs on a Camaro
Camaro week continues. This week we looked at the History of the Camaro, compared the Camaro to the Pontiac Firebird and named our Top 3 Camaros of All Time. Today we look at some of the wildest paint jobs you will find on a Camaro.
Many people get creative when it comes to vehicles. A paint job is a wonderful way to set a car apart from the showroom crowd. Camaros are sporty cars, but they look even better with sweet custom paint. Here are three of the best Camaro paint jobs.
2011 SS Camaro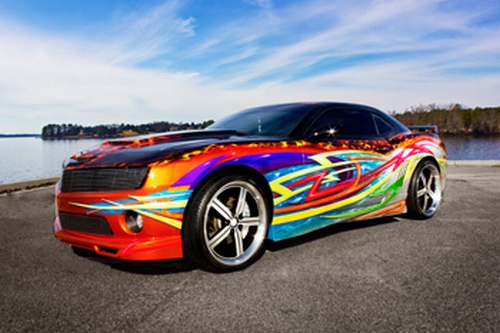 Jerry Calder's 2011 SS Camaro won the 2011 SEMA Award Consumer Challenge. The theme was a tribal graphic containing 28 colors. The paint was completed by John Wargo of the custom shop in Flanagan, Ill. The interlinked design extends from the outside to the inside of the vehicle. Each layer of paint was clear-coated, sanded and cleared again. More than 189 man hours were needed to complete the job.
American Pride Camaro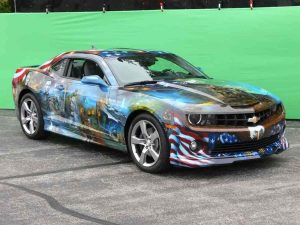 Mickey Harris was commissioned by GM to airbrush a tribute to America on a Camaro. The paint paid homage to soldiers who fought for America's freedoms. The pictures begin with the Revolutionary War and continue through WWII and beyond. Each drawing was done freehand without a trace. For the most part, none of the layout was planned. This gave it a natural flow. Taking more than 300 of hours to finish, the car is a history lesson in paint.
2013 Glow-In-The Dark Camaro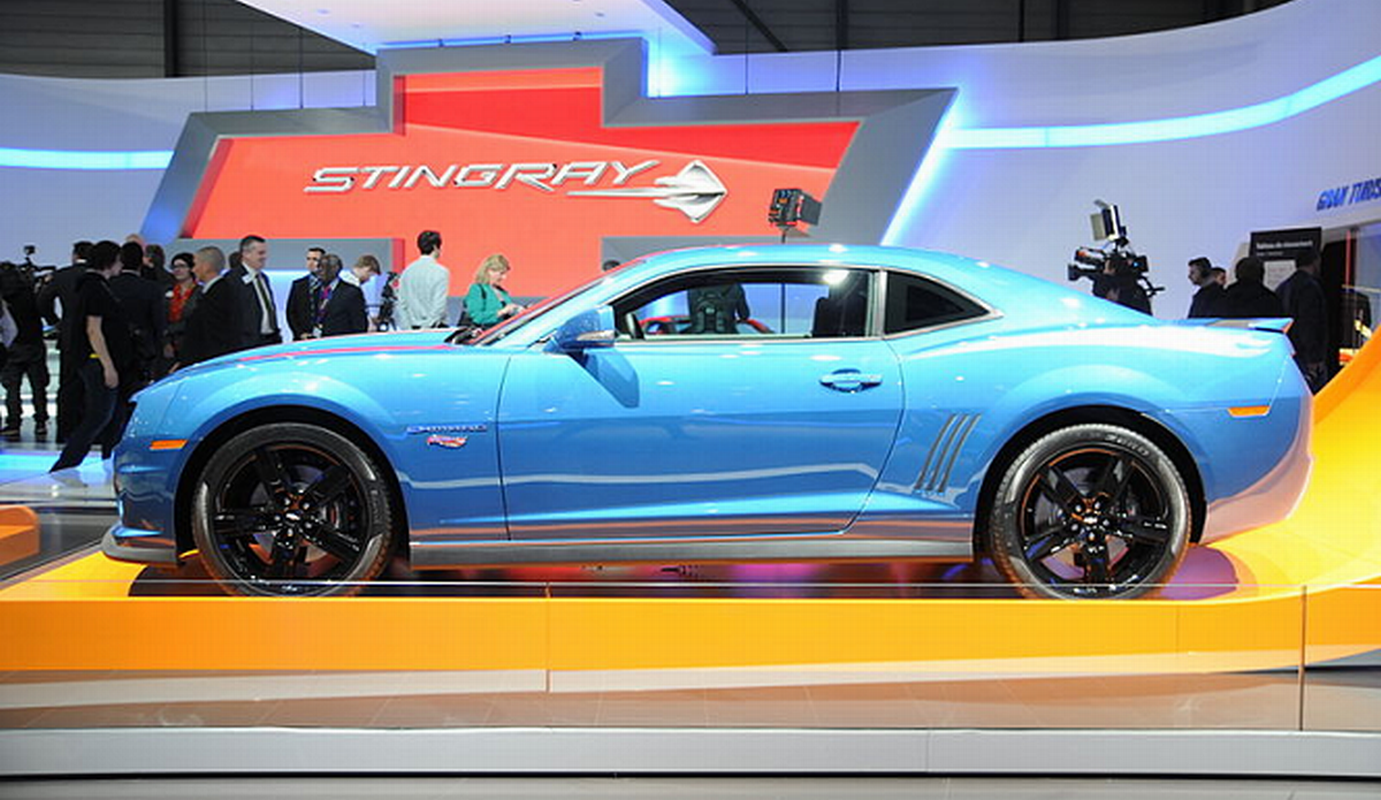 Chevrolet is known for releasing special "Hot Wheels" edition Camaros. In 2013, the brand unveiled a glow-in-the-dark paint job with the help of 3M. Accented with 21-inch black aluminum wheels, this car was the envy of every big boy who ever visited a toy store. Unlike other special paint jobs, anyone willing to pay $8,995 could have the color along with the original Hot Wheels upgrade.
It is always great to find cars with unique paint. The above Camaros are works of art that never fail to awe onlookers. To date, they are three of the best custom looks.
Are you a fan of these paint jobs or not a fan OR if you know of any wild paint jobs on a Camaro you want to add to this list, let us know in the comments section below.