1976 Chevy K10 Built From Bones
By Tom Kinkin
I am 47 years old and grew up in Streator, Illinois in which I still live today. I have a shop at my house where I enjoy working on anything with a motor. Most of my projects are dirt bikes and four wheelers. But you could find just about anything roll into my shop.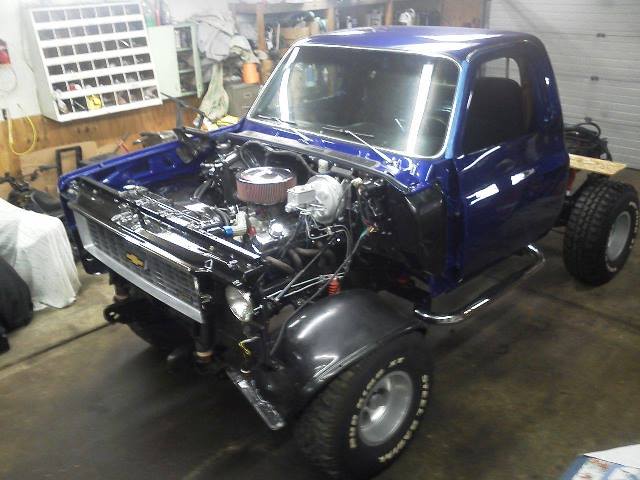 I found out about Cool Rides Online Facebook when a friend of mine sent me a Facebook link to your page. I currently own four Cool Rides: 76 Chevy K10, 77 Yamaha RD 400, 79 CR 250 Elsinore, 78 YZ 250. My favorite Cool Rdes would have to be my 76 Chevy K10 complete restore frame off restoration. It has a 400 small block, full time four wheel drive, tack dash stepside. It also has original factory drive line and is painted a Reflection Blue Pearl. The complete body was painted in pieces. In High School I had a 75 stepside truck that I drove for 10 years.  The next update for my Cool Ride is that I'm planning on a new exhaust system and replacing the factory A/C.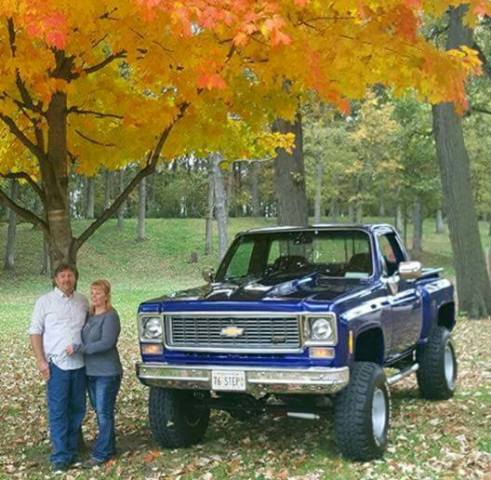 The best memory I have with my truck is putting the parts on and seeing it complete on the day of our town's annual cruise night. Cruising down the street gave me the biggest smile and the feeling that I had accomplished completing my dream truck. The most difficult modification I've ever made would have to be the 40 gallon suburban tank that I installed between the frame rails and the painless wiring harness that wasn't so painless.
If money wasn't an issue, my dream car would be a 1969 Camaro with a 427 if I was to do a car. If I was to do a truck I would have to do a 1950 – 5 window Chevy with a 6.6 Duramax.
As for tips for taking care of a Cool Ride –my number one would be my Fiancée for she seems to be way more protective then I am. I also built a brand new heated garage to store my Cool Ride in. I would also advise having a good cover to keep it clean and another cover to protect the good cover and keep it clean.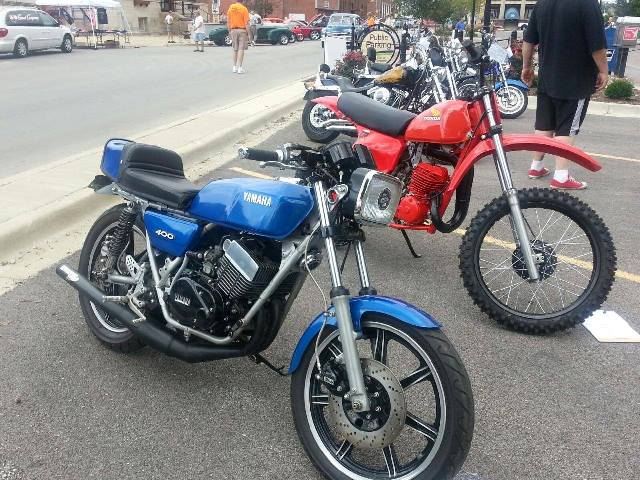 Another interesting fact about myself: I was named after my grandfather that passed away when I was 4 years old. He could build fix or make anything and actually built carnival rides in his days. My family often tells me that's where I acquired my skills and that it is in our genes. I often think of my grandpa when building things and there are pictures in my shop of him and things that he had built.