1970 Dodge Challenger R/T vs. 1970 Plymouth Road Runner
In the 1970s, the Chrysler Corporation was known as a leader in the muscle and performance car segment. To this effect, two powerful vehicles stand out from that era: the 1970 Dodge Challenger R/T and the 1970 Plymouth Barracuda. These two road monsters were manufactured with the explicit purpose to compete against the Ford Mustangs and Chevy Camaros flooding the American market, and they ended up competing against each other in terms of burning power and delivering sheer power on the roads.
Before getting down to the tech data on these two All-American kings of the road, it is important to remember that their 1970 versions were designed to improve both performance and looks. The muscle cars of the late 1960s were manufactured with the intent of making them more affordable; however, Chrysler decided to deliver more stylish looks and greater performance in 1970.
The 1970 Dodge Challenger R/T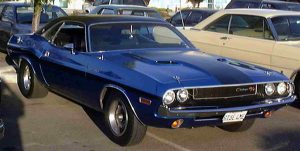 Chrysler gave prospective owners lots of performance options with the Challenger Road/Track muscle car, which was also available in Special Edition and Trans Am trims. The most powerful engine package was the 426 HEMI V-8, which delivered 425 horsepower. This car was ready for drag racing right off the lot; it could be ordered with a pistol-grip shifter to handle the four-speed manual transmission, and racing stripes on scooped hoods could also be requested. This was an attractive pony car built for competing against the Ford Mustang.
The 1970 Plymouth Road Runner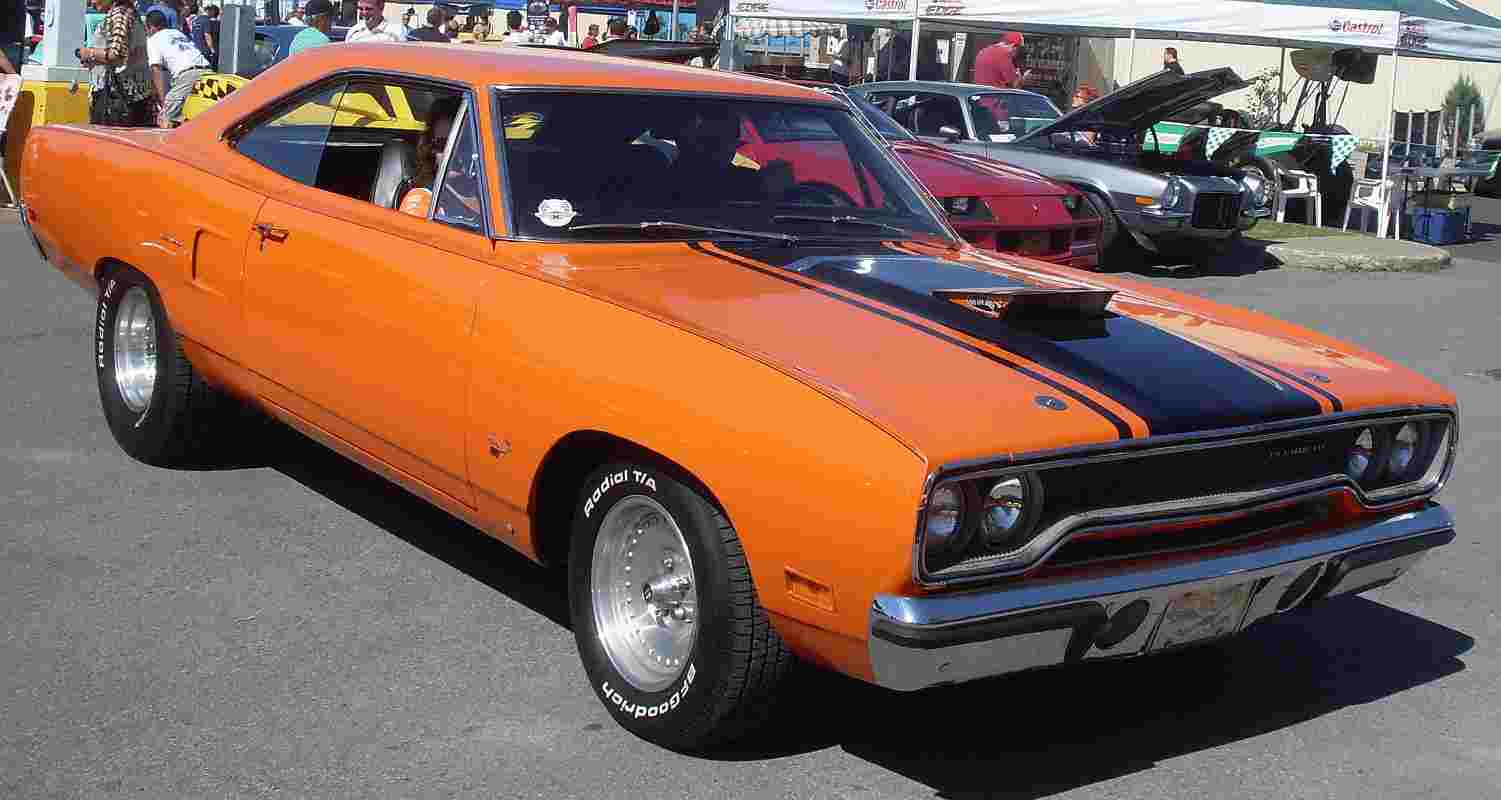 With the first generation Road Runner, Chrysler delivered a mass-produced muscle car that seemed as if came off the NASCAR track. A 383 V-8 engine was the norm for this vehicle, although drivers looking for serious power could also choose a 426 HEMI V-8 like in the Challenger R/T. The unique Air Grabber feature of the Road Runner made it one of the loudest and most intimidating muscle cars of the early 1970s, and a bevy of performance options, such as a lighter chassis and Kelsey-Hayes brakes, attracted drivers who enjoyed both speed and power.
In the end, a drag race between a stock Challenger R/T and a similar Road Runner in 1970 would largely be decided by driver skill. The Road Runner was more likely to be used for street racing while the Challenger R/T dominated the speedway. Both vehicles had their classic cinematic moments; the Road Runner in Serpico and the Challenger R/T in Vanishing Point.