1970 Datsun 240Z vs 1969 Toyota 2000GT
Both the 1970 Datsun 240Z and the 1969 Toyota 2000GT will forever hold a spot in automotive history. These small coupes stood out during a time when V8-powered muscle cars ruled the land. Which one was the best overall driving machine?
1969 Toyota 2000GT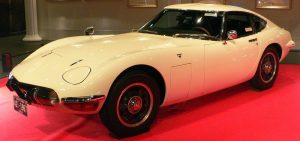 The Toyota 2000GT quickly became one of the most sought-after sports cars on the market. Yamaha hand-built the engine's twin-cam cylinder head. In terms of performance, the inline-six engine was able to develop a satisfying 150 horsepower and 130 pound-feet of torque. Because of the engine's quick-revving nature and durable design, the 2000GT was perfect for a competitive race course. Although the 2000GT's 0-60 time of 10 seconds was not spectacular, the hourglass-shaped coupe's claim to fame was its superior driving dynamics. The preciseness of the five-speed manual gearbox enabled drivers to maximize the engine's potential. To ensure world-class handling on the street and at the track, Toyota also equipped the 2000GT with a limited-slip differential.
1970 Datsun 240Z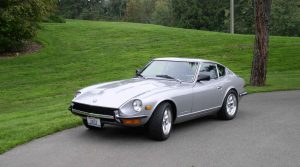 In contrast to its Japanese counterpart, the Datsun 240Z was a mass-produced sports car. In fact, the automaker was selling 2,000 of these vehicles a month at one point in time. Datsun completely designed the car with its own team of engineers. Featuring dual carburetors, the 240Z's inline-six engine produced 151 horsepower and 146 pound-feet of torque. A lightweight body helped the sleek coupe to hit 60 mph in eight seconds flat. Meanwhile, an independent rear suspension transformed the 240Z into an athletic performer on the road. Front disc brakes and a four-speed manual gearbox came standard.
Choosing a Winner
In terms of overall exclusiveness, the 1969 Toyota 2000GT easily trumps the 1970 Datsun 240Z. Today, a well-maintained 2000GT boasts a price tag of $1 million. Because of its ultra-durable engine and proven agility, the 2000GT was quickly modified for the track. On the other side of the coin, the Datsun 240Z was a far more accessible sports car during its heyday. It was also noticeably quicker than the 2000GT.
While the 1969 Toyota 2000GT deserves to be recognized as an automotive icon, the main drawbacks were its slow acceleration and outrageous price tag. Based on looks alone, the 2000GT would have a slight edge. However, the 1970 Datsun 240Z's race-proven performance and affordability give it the victory.