1970 Chevrolet Chevelle SS vs. 1969 Chevrolet Camaro ZL1
The 1970 Chevrolet Chevelle SS and the 1969 Chevrolet Camaro ZL1 are two of the most iconic and beloved muscle cars ever produced — with good reason. Both feature superb styling, innovative engineering and a whole lot of raw horsepower. But which one is the king of the mountain?
1970 Chevrolet Chevelle SS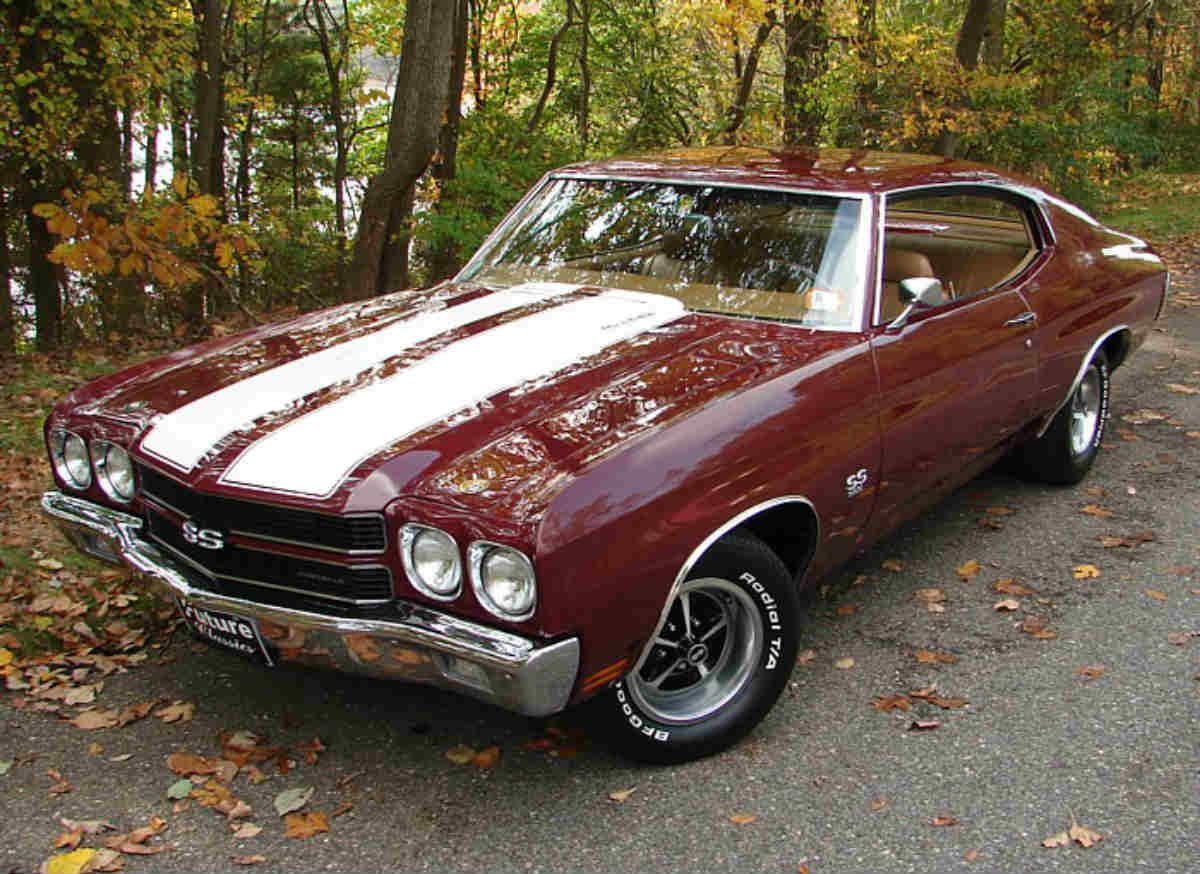 The Chevelle was first conceived as a response to the Ford Fairlane, but the SS package took the model and Chevrolet to new heights. The Chevelle was Chevy's powerful entry into the mid-sized muscle car market, and it brought with it aggressive styling, retuned suspension and a heap of horsepower. The 1970 Chevrolet Chevelle SS featured perhaps the holy grail of pure horsepower in the form of the legendary 454 LS6 engine package. Rated at 450 horsepower, the brawny Big Block was paired with an 800-cfm Holley four-barrel carburetor to produce simply staggering power straight from the factory. The Chevelle also underwent some aesthetic modifications for the 1970 model year; its design featured a more angular, aggressively styled front end, a split grille and subtly streamlined body lines. The 1970 Chevrolet Chevelle SS played a big role in the movie "Jack Reacher."
1969 Chevrolet Camaro ZL1
The 1969 Chevrolet Camaro ZL1 was born to be a drag racer, and it shows in virtually every facet of this historic model. Though fewer than 70 were originally built, that was more than enough to spawn the legend of the Camaro ZL1. Based on the 396 SS body, the ZL1 featured significantly upgraded suspension, braking and other touches such as a cowl-induction hood. More than cosmetic changes, upgraded brakes and suspension were needed to handle the monster latched underneath the ZL1's hood. Bolted to the light, responsive frame was a massive, hand-built 427-cubic-inch V-8 engine cranking out a stunning 500 horsepower, producing one of the fastest production cars to hit the street in that era. The exceptionally engineered 1969 Chevy Camaro ZL1 is the pinnacle of high-powered American muscle, and it's still a dream car among many collectors today.
And the Winner Is…
It's hard to go wrong in choosing between two of the most revered muscle cars ever to hit the open road, but ultimately the 1969 Chevrolet Camaro ZL1 cannot be denied its legendary status. While the 1970 Chevelle SS helped to redefine the muscle car era with its beefy 454 LS6 engine and sharp, aggressive styling, the 1969 Camaro ZL1's drag racing roots and ultra-small production run lend it an air of mystique not often seen among American muscle cars. As one of the coolest cars ever to roll out of an American factory, the 1969 Chevrolet Camaro ZL1 stands alone.
Do you agree? Disagee? Let us know in the comments section below or on our Cool Rides Online Facebook Page.