1957 Plymouth Belvedere (Fury) From the Movie "Christine"
Welcome to the latest edition of Hollywood Wednesdays. A couple of times per month we feature cool classic and muscle cars from movies and TV. Some cars we have profiled were the 1968 Mustang GT-390 from the movie "Bullitt",the 1971 Pontiac LeMans from "The French Connection" and the Top 3 Cars Shows on TV. Today we feature the 1957 Plymouth Belvedere from the Movie "Christine".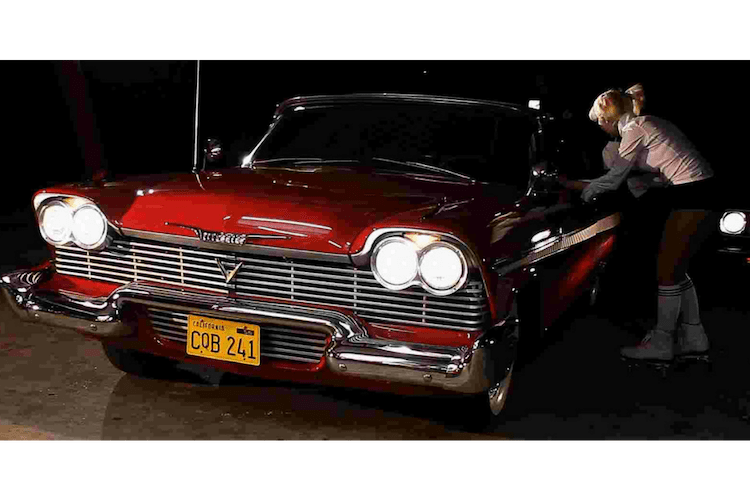 Although the the movie "Christine" included a 1958 Plymouth Fury as its main character, the film interchanged the vehicle with 1957 Fury cars and other Chrysler models. All vehicles shared similar characteristics and were highlighted in the movie based on Stephen King's thriller novel. The plot centered around a car that had a mind of its own.
1957 Plymouth Fury Performance
The 1957 Fury was approximately one-inch longer than the previous year's model, and standard equipment included padded dash, foam cushion seats and variable-speed wipers. Besides these features, the excitement was contained under the hood. It had the powerhouse V-800 engine, which delivered 290 horsepower, as well as an automatic transmission. The 1957 Fury contained Chrysler's new three-speed TorqueFlite transmission with push button controls. The solid front suspension provided great handling as well.
Facts from the Movie "Christine"
More than 20 Plymouths were used to film the movie "Christine." Belvederes, Savoys and Fury models were used during the filming process. All cars were painted red and given matching interiors. From the opening shot, this car played an important role in the film. Christine rolled off the assembly line as a feisty and evil red car ready to create havoc.
No remote controls were used to drive Christine. Stunt drivers were given small viewing windows within the black tint that signaled the car's evil mood. The final scene concluded with Christine crashing inside a garage. The car was attached to cables and pulled through the wall. Today, only three cars from the film are known to still exist.
"Christine" Trivia
As happens often when books are adapted into movies, on-screen "Christine" differs a bit from her paper-bound counterpart. First, the novel refers to Christine as a four-door vehicle. However, the 1957 Fury was only available in a two-door hardtop. Also, Christine was red and white in color. True Plymouth fans know the 1957 Fury only came in beige with gold trim.
The reason for all the errors was explained by King: the author wrote the middle part of the story first, and then he wrote the beginning and end a few years later. This sequence made it impossible to accommodate what was being released by the auto industry. Since the Fury name perfectly described the car, he chose the brand for the novel.