1957 Ford Custom 2-Door Sedan
By Steve Whitby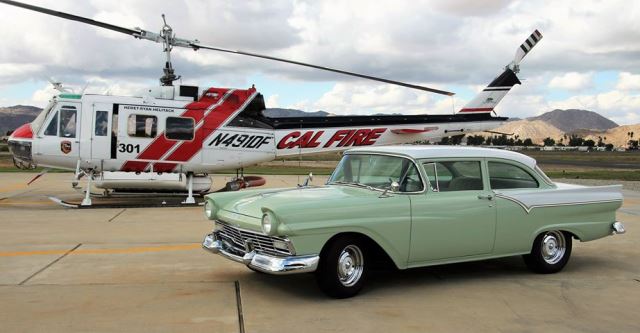 Please tell us a little bit about yourself
I'm a retired engineer and a photographer during summer months here in Southern California on wild land fires for Phos-Check, the company that manufactures the red fire retardant you see being dropped on fires from air tankers.
How did you first learn about Cool Rides Online?
I ran across Cool Rides in one of my morning internet feeds.
What Cool Rides do you currently own?
The current classic cars I own are the 1957 Ford Custom 2-Door Sedan, and a 1968 Shelby GT-500KR Mustang I've had since 1977.
Now tell us a little about your favorite "Cool Ride"; what makes it special?
Of my two classics, you could probably put my Shelby in that "special" category; I've had it a very long time, even after a nasty divorce! I've had the '57 since 1995 but it was in pieces in the back garage until I finally started on it after I retired five years ago.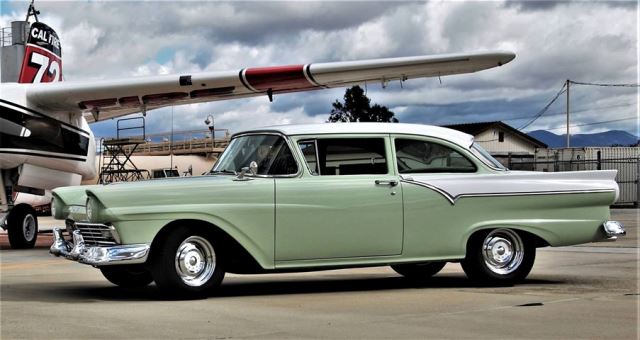 What's next for your Cool Ride? Planning additional work for it or maybe a special trip/cruise?
As far as another project?  I'm currently looking for a 1996 full-size Ford Bronco, that was the last year Ford made the Bronco.
What's your favorite memory involving your Cool Ride?
I was able to drive my 68 Shelby on the road course at Riverside raceway back in 1995 not long before they tore the track out.
What was the most difficult modification you've completed on any of your Cool Rides?
Nothing on either car I'd consider difficult, but I look at everything on cars as a separate "engineering" project. I plan each thing out well in advance and work on it until it's finished and I'm satisfied, then move on to the next portion of the car.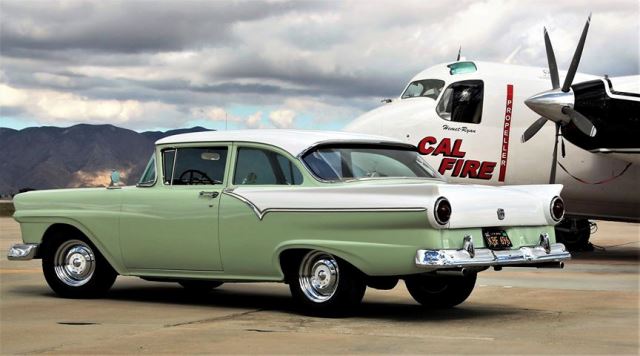 What is your dream car to own if money was not an issue?
A REAL 427 Cobra, not one of those "kit" cars you see at most of the car shows, but real ones are going for well over a million dollars now.
Taking care of collector vehicles is not easy. Do you have any special tips on how to take care of your Cool Rides in and out of storage?
Always keep your classics with you, I have two, 2.5 garages at my home and one hell of a security system, and of course living in Southern California the meaning of "storage" doesn't really apply!