10 Amazing Camping Spots in the US
Spring and summer are great times to go camping with your family or friends, as most areas are thawing out from winter and the flowers are in full bloom. But where should you go this year? If you're not sure where you should set up your camping gear on your next vacation, take a look at 10 of the most popular camping spots in the US.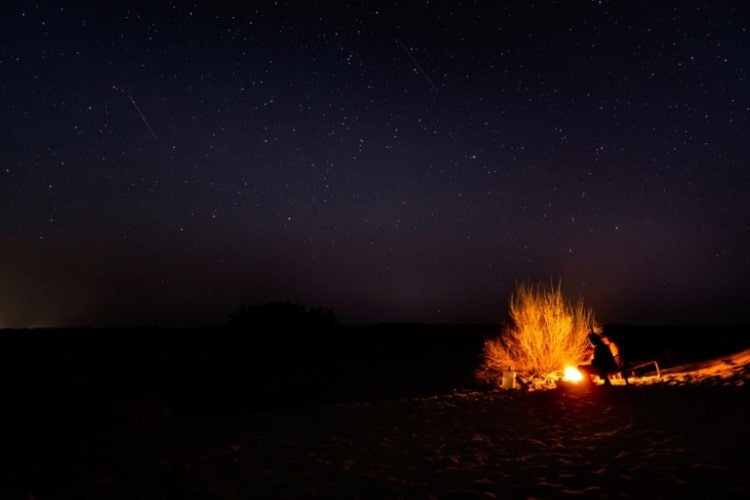 1. Olympic National Park in Washington
If you want your family to have the rare chance to experience three different types of environments in a single day, take a trip to Olympic National Park. Made up of almost one million acres, this camping spot is diverse when it comes to both elevation and precipitation. You can hike through a rainforest, admire glacial mountains, and walk along 73 miles of coast—possibly getting a glimpse of whales in the ocean—all within one day! Where else can you do that?
2. Acadia National Park in Maine
Whether you're new to camping or are rather seasoned at this pastime, you'll love Maine's Acadia National Park. There's something for everyone here. If you like hiking through lush trees, you can follow up to 158 miles of trails in the woods. If you prefer an ocean breeze, you can take your boat out on the water or try to catch some lobster on the coast.  Take your pick, as there are several campgrounds both in the woods and near the beach.
3. Lake Tahoe in California
Lake Tahoe may be known as a popular ski destination in the winter, but it's gorgeous and full of great activities in the summer. When you set up your camping gear along this lake, you'll be a short walk away from lots of opportunities to swim, jet ski, take the boat out, go fishing, or just sunbathe next to the water. As you might guess, Lake Tahoe is huge, so there are dozens of campgrounds to choose from in the summer.
4. Fool Hollow Lake Recreation Area in Arizona
Arizona isn't all sand and tumbleweeds like you might think if you've never visited. There are actually six national forests in this state, and most of them have plenty of green trees and hiking trails. Just one great camping area is in the Apache-Sitgreaves National Forest near Show Low, at the Fool Hollow Lake. There's some great fishing here for trout, bass, walleye, and more!
5. Sleeping Bear Dunes National Lakeshore in Michigan
If you want to camp near Lake Michigan, Sleeping Bear Dunes National Lakeshore is among the best spots to check out. You can go swimming or boating on the lake, climb the dunes, or hike through the nearby forest. There are also two islands—North and South Manitou Islands—you can take a ferry to, and a lighthouse you can visit.
6. Everglades National Park in Florida
If you live near Florida—or you're just up for a road trip to the southeast—head to Everglades National Park. It's on the south coast of the state, so you already know there are gorgeous views of the water, as well as plenty of opportunities to go fishing, kayaking, or swimming. But there are also hiking and biking trails through the lush forest in case you want a break from the water.
7. The Adirondacks in New York
One of the best camping spots on the East Coast is located in Northern New York's Adirondacks. This park is made up of more than 6 million acres, with hundreds of campgrounds to choose from. Set up a hammock between two trees and admire one of the many brooks or lakes below. Or take a hike through the woods and enjoy the feeling of being one with nature during your camping trip.
8. Assateague Island in Maryland
Assateague Island is known for its wild horses, which is probably enough to draw most campers in. But the other detail that makes this area great is its wide range of activities. You can swim, surf, paddle board, or kayak in the water, as you have access to 37 miles of beaches. And once you dry off, you can hike or ride a bike through trails, keep an eye out for wild horses, or just relax and enjoy the beautiful views.
9. Yosemite National Park in California
One of California's many national parks is a very popular spot for camping. At Yosemite National Park, you'll find almost 1,200 square miles of cliffs, valleys, giant sequoias, and breathtaking waterfalls. In fact, there are several famous waterfalls here, including Yosemite Falls, Ribbon Fall, Bridalveil Falls, and Horsetail Fall, to name a few. Whether it's cascading water or ancient trees you want to see, you can't go wrong when you camp here.
10. Glacier National Park in Montana
If your main goal of camping is to hike a lot, you'll be happy at Glacier National Park in Montana. This area has more than 700 miles of hiking trails set within tree-topped mountains that are often capped with snow. With over 1,000 camping areas, you'll easily be able to find a spot to settle down with your tent, though you can also rent a cabin or chalet if you'd prefer. Don't forget to take a drive along the well-known 50-mile Going-to-the-Sun Road, from which you'll see glaciers, waterfalls, wildflowers, and wildlife!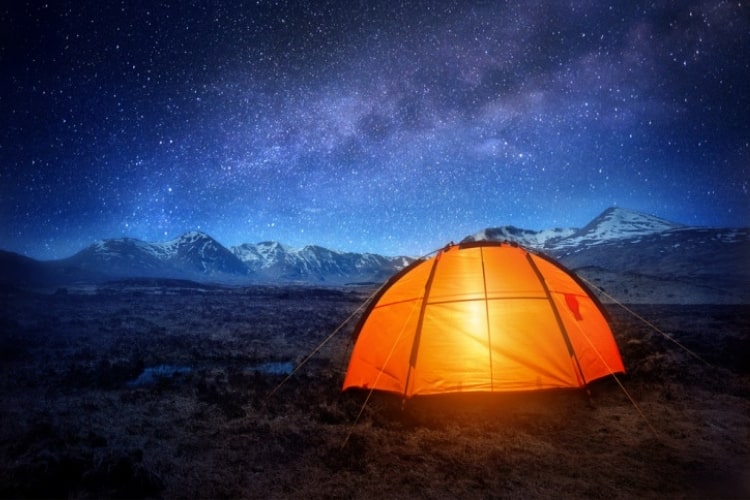 Have you ever been to any of these 10 camping spots in the US? Or do you have your own favorite spot to camp? Let us know!