A Season of ATV Fun Awaits!
You may enjoy your ATV throughout the year. However, some of the joys are a little more seasonal. You might tackle a trail deep into a sweetly scented northern forest. Or, it's possible you'll take on a high mountain trail that's inaccessible in the winter.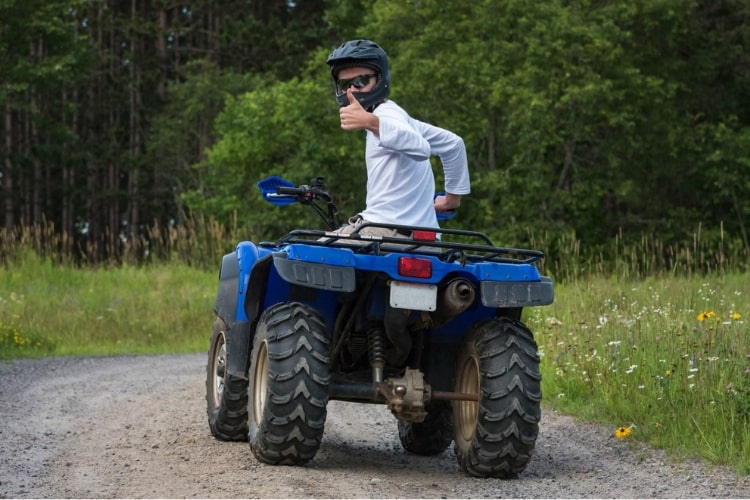 ATVs More Popular than Ever
If you feel like you're seeing more ATVs out on the trail, it's for good reason. One study projects that ATV sales will increase by about eight percent per year through 2020. In that year, global annual ATV sales will surpass 1.1 million units. Much of the increased demand will come from off-road recreational use.
ATV enthusiasts gather for great rides at diverse venues. You'll find them at SoCal's Imperial Dunes, Utah's Paiute ATV Trail and the Cumberland Mountain Trails of eastern Tennessee. The Memorial Day ATV Parade in Iron County, Wisconsin, is the world's largest. Attendees enjoy more than 200 miles of local ATV trails.
For many riders, the more sand, dirt or mud, the greater the fun. Once your day on the race course or the trail comes to an end, you're in another race – the race against time. You want to clean your ATV and get it ready for the next ride without delay. You know how firm that muddy trail gets once it dries out. Imagine the same hardening process on your four-wheeler.
ATV Washing and Cleaning
For a thorough cleaning, use a good all-purpose product like 303 Ultra-Concentrated Car Wash. You'll only need one ounce of concentrate for every five gallons of water.
A good mix of brushes ensures you'll match the right bristles to with each surface. Consider the use of a soft scrub brush, hard nylon short scrub brush and a wire brush. For example, a firm bristle brush is useful for getting at grease and mud packed into the chain, sprockets and wheels.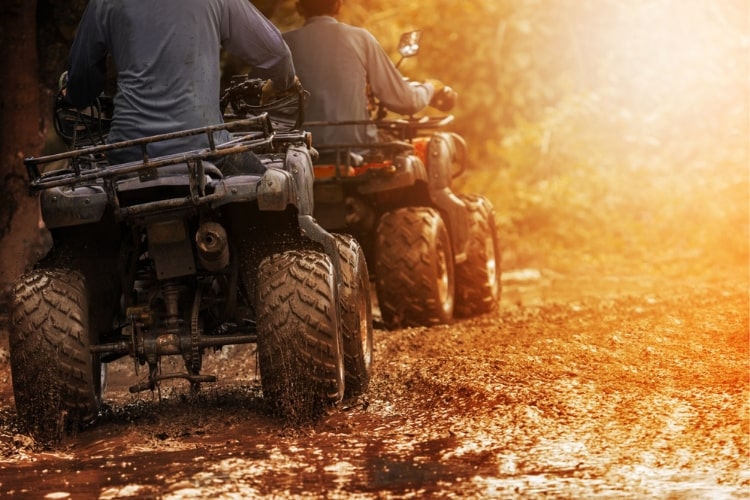 Pressure washing is an option. Always steer clear of electrical components, bearings and other water-sensitive parts. Don't get to close with the nozzle because you don't want to damage decals. The use of a pressure washer and the right brush removes caked mud from the frame and fenders, the tires and wheels, and the seat and handlebars.
303 Multi-Surface Cleaner will also come in handy. It contains degreasers that will help you attack oily and greasy surfaces. Use it on the plastic, vinyl, rubber and metal surfaces common on ATVs. Spray soiled areas until wet, increasing soak time and agitation as necessary. Use repeat applications on stubborn stains. It leaves a residue-free surface that's ready for the application of a protectant.
Protect Important Surfaces
303 Aerospace Protectant is perfect for ATVs. Use it on everything from the body to the seat, and from the tires to the wheels. It protects against UV rays, dirt, staining and more. The anti-static compound effectively repels dust as well. There's no greasy residue. You'll appreciate the clear matte finish it leaves on your four-wheeler.
Apply 303 Aerospace Protectant away from direct sunlight. Wipe the treated surface completely dry. Extra buffing actually increases the bond with the treated surface. Use of a good protectant now will simplify cleaning after your next ride.