How to Clean A Boat Hull Yourself
One of the undeniable facts about owning a boat is that you'll have to get your hands a little dirty to keep it in tip-top shape. Protecting your investments means maintaining your boat with the highest-quality and most effective cleaning products.
A boat hull is exposed to the elements almost constantly. Saltwater, polluted water, and even fresh water can lead to corrosion. Keeping your boat hull clean helps your vessel guide through the water smoothly. It also helps keep your entire boat in better condition.
You'll want to complete this process several times each year if you use your boat often. Professional boat hull cleaning is an option, but it can be expensive. Some people simply prefer to handle boat maintenance themselves.
Start by rinsing the hull with a low-pressure stream of water. Your goal is to remove any loose particles and build up of salt. This part of the process also loosens accumulated mold and algae.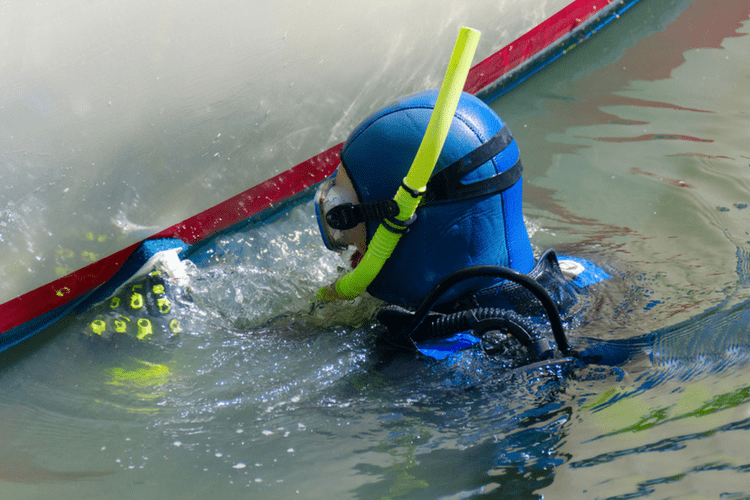 Clean The Boat Hull
If you wash your boat hull frequently, you may be able to use 100% biodegradable and a marine safe boat wash without having to use a harsher alternative. This cleaner is safe for fiberglass, gel-coat, and painted surfaces. Boat owners love it because it's gentle on surfaces, yet removes grime, salt accumulation, and dirt effectively.
It's crucial to use a cleaner specially formulated for boat hulls. Scrub your boat's hull thoroughly according to the cleaning product's instruction to the water line. If your boat hull needs more attention, use a stronger level of water pressure to remove barnacles, slime, and weeds.
Prevent Mold & Mildew
If mold is an issue, use 303 Mold & Mildew Cleaner + Blocker. This is a great product to have in your boat cleaning arsenal. It doesn't contain bleach and it prevents the recurrence of mildew and mold stains. It's effective on any water-safe surface.
For stubborn stains, use a citrus-based degreaser like 303 Marine Citrus Cleaner & Degreaser. It's a great option for any water-safe surface and is free from solvents, ammonia, and alcohol. For the best results, let the cleaner sit on the stain for a few minutes. Boat owners love this product for its effectiveness and its fresh and clean smell. It's as effective as dangerous chemical-based cleaners without the noxious fumes.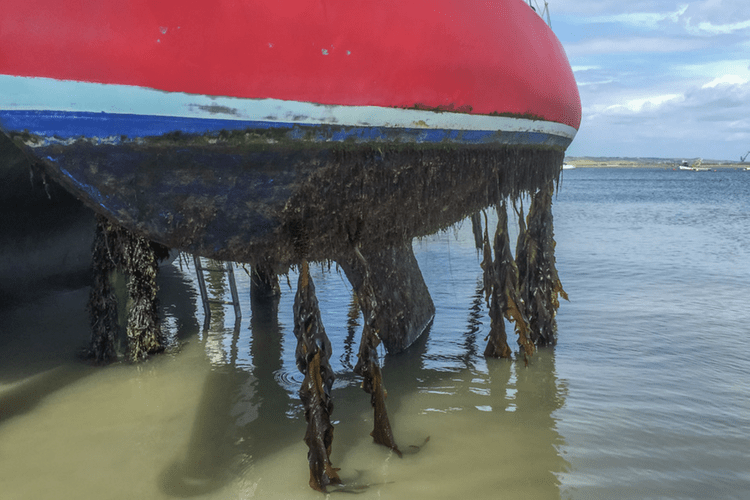 Use a Microfiber
For a gentle yet effective clean, use a microfiber towel that won't leave scratches on your boat. 303 Ultra Plush Microfiber Towels have unique rolled edgeless corners for the ultimate gentle clean. No matter how dirty they get, you can simply hand wash them in cold clean water and let them air dry. They are great for everyday tasks like wiping spills and cleaning upholstery but are also effective on more involved boat cleaning projects like removing stubborn stains from your boat hull. These two-sided microfiber towels are perfect for buffing, removing excess cleaner or wax, and taking grime off your boat.
Enjoy Your Time on the Water
No matter how you choose to clean your boat hull, the most important thing is to choose products that are safe for the surfaces of your boat. Follow the manufacturer's instructions for the best results, and always spot test before applying any product to large areas of your boat.
Owning a boat is a dream-come-true for many people. Keeping your vessel in the best condition will only maximize your fun during your time on the water.