Gold Eagle Private Brands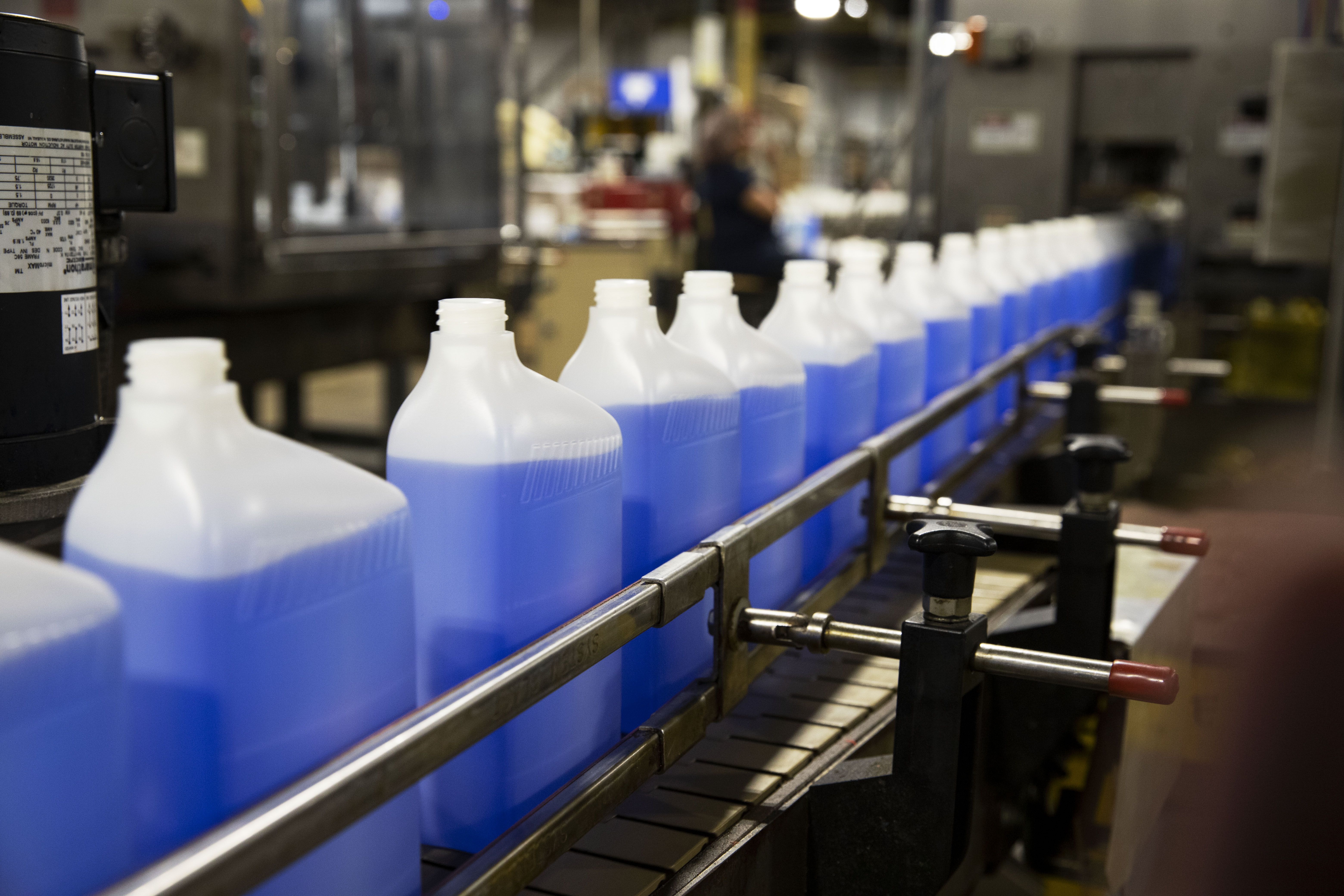 CAPABILITIES
Manufacturing/Packaging – Our main 213,000 square foot facility includes our headquarter offices, blow molding, blending, and filling line operations, and a large warehouse. Gold Eagle Contract Packaging is capable of blow molding dozens of different bottle shapes and sizes to meet your requirements. We can also develop custom bottle designs to meet your unique requirements as needed. Our filling and packaging lines are designed for flexibility and efficiency. We excel at meeting your customized requirements.
Technical Services – Value add Research and Development team to help develop effective formulations for your brand to be successful.
Distribution – Our modern, efficient, computerized warehousing and shipping facilities enable us to provide complete and on-time deliveries to ensure product supply to your customers.
Flexibility – Gold Eagle's Contract Packaging state-of-the-art manufacturing plant includes in-house plastic bottle blow molding along with complete blending, filling, labeling and packaging operations for products ranging in size from 4-ounce bottles to 55-gallon drums.
Contact Us